2019 Top 10 Yoga Destinations
The go-to resource for planning your yoga retreats & holidays. Find all you need to know about destinations and take your practice to the next level.
Discover Yoga Retreats now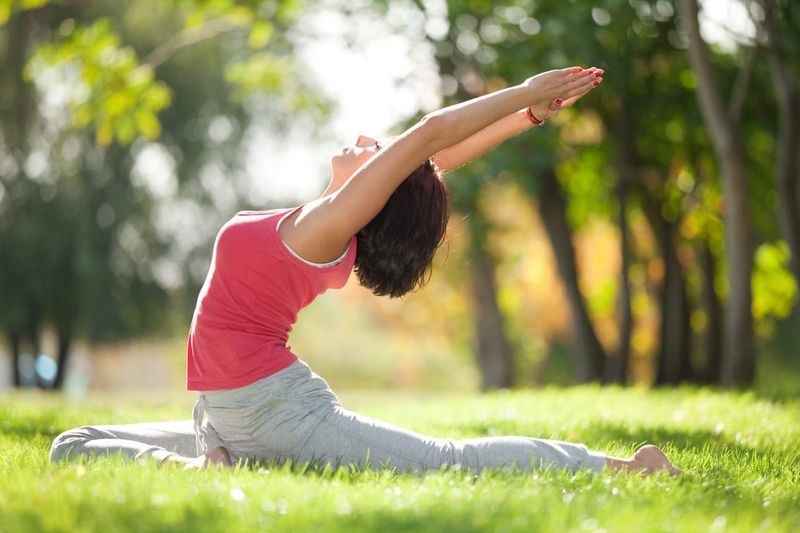 Looking for the very best yoga retreats? Our yearly ranking is here with the top destinations for a yoga vacation.
Surprise, surprise! There's a new country in first place; Spain leads the elite group and you better start learning some Spanish, 'cause you're going to need to speak español in 3 destinations on our list.
Without further ado, here's our 2019 top 10 yoga destinations:
Olé! After three years of Indian domain, Spain came soaring to claim the top spot on the list. With nice weather almost all year, delicious food and colorful culture, one can hardly argue that this is the perfect place for yoga.
The most popular months for a yoga vacation are in the summer, in August and September. But if you want to avoid the crowds and save some money, take advantage of the low season in January and February.
Most popular sub-destinations
---
Check out our Spain yoga guide!
---
Our recommended yoga retreat in Spain
8 Days of Pilates and Yoga in Fuerteventura
Azulfit has an excellent program for all levels. You'll learn Hatha, Vinyasa and Yin Yoga, do some meditation, be pampered with a full-body massage and enjoy the delicious vegetarian meals. The perfect way to bring yourself back into balance.
India might not be first place this year, but we all know it will always be the preferred yoga destination by many all over the world. No other country has the vast tradition that the cradle of yoga gives you.
Here you can learn from the best yoga gurus, the most experienced instructors and surround yourself with an atmosphere that will allow you to find inner peace and deepen your practice.
Any time of the year is good to visit India, there are many ashrams available from January to December. But our peak season is in December and the "low" season is in May and June.
Most popular sub-destinations
---
Check out our India yoga guide!
---
Our recommended yoga retreat in India
6 Days Ayurveda and Yoga in Kerala
Bodhi gives you a very good program to learn the ancient tradition of Ayurveda and make it part of your yoga lifestyle. You'll practice Nidra, Ashtanga and Sivananda to re-energize your body and mind.
As constant as no other destination, Indonesia is always one of the very best places in the world for yoga travel. Bali is the main culprit, being the paradise for yogis with plenty of yoga retreats, healthy food options and a zen atmosphere full of yoga festivals and a cheerful spirit.
The dry season is the most popular time to visit, in the months of June and July, but if you don't mind some rain, you can avoid the crowds in January and February.
Most popular sub-destinations
---
Read all about why Bali is a top yoga destination!
---
Our recommended yoga retreat in Indonesia
7-Day Chakra Activation on an Island Paradise
Flowers & Fire Yoga organizes a weeklong journey through the chakras that will help you blossom into your fullest potential. Suitable for all levels of practice; you'll do Vinyasa, Yin and Restorative Yoga.
Portugal, the one and only destination for surfing and yoga holidays. A constant among elite countries for yoga due to its fabulous weather and chilled vibes all over its territory. A Mecca for surfers is the perfect excuse to combine this sport with a few asanas.
The best time to visit is between July and August, while the low yoga season happens in the winter months of January and February. But it's not as if winter is harsh here, you can really come anytime you want to catch a few waves and stretch with your best asanas.
Most popular sub-destinations
---
Check out our Portugal yoga guide!
---
Our recommended yoga retreat in Portugal
8 Days Yoga & Surf Retreat by the Silver Coast
You've never surfed before? This is the perfect option for you. You'll get surf lessons with the first certified instructor in Peniche. Trust us, you'll love the abundant benefits of combining yoga and surf. You'll improve your physical abilities and your talents on the mat will help to be a better surfer.
The land of smiles and yoga is one of the most popular destinations for all kinds of travelers. From full moon parties to festivals, to spiritual retreats, Thailand has it all! Its white-sand beaches are breath-taking, the architecture is amazing and life is fairly inexpensive. Indeed, you can find lots of budget yoga holidays here.
In December and January there are plenty of yoga retreats all over its territory, and while you'll find options all year, June is the month with the fewest number of yogi travelers in Thailand.
Most popular sub-destinations
---
Check out our Thailand yoga guide!
---
Our recommended yoga retreat in Thailand
8 Days Yoga & Meditation in Koh Phangan
Wonderland Healing Center gives you a holistic wellness experience that you'll just love. On this retreat, you'll not only practice yoga but Tai Chi, Qi Gong, Thai massage and meditation as well. An excellent combo to promote a deeper connection with your body, mind and spirit.
The land of the free and the home of the best yoga retreats. It's no secret that the popularity of yoga in the USA helped the practice to spread all over the world during the last century. California and Hawaii are full of options for yoga vacationing and there's everything you need for an unforgettable yoga experience.
Being such a big country, there are options any time of the year. That said, summer is the most popular time for yoga travel in the US, while winter scares some yogis who prefer to practice indoors.
Most popular sub-destinations
---
Check out our guide for outdoor yoga in the USA!
---
Our recommended yoga retreat in the United States
Weekend Rejuvenating Meditation and Yoga in New York
Just two hours away from New York City, Sivananda Ranch is an oasis for meditation, contemplation and yoga! Ideal for those who just want to get away for a few days, relax and learn new styles of yoga like Sivananda or Karma.
After being snubbed on last year's list, Italy is back in the top 10. It's not all pasta and pizza, there are just too many beautiful Italian regions for yoga, and with over 200 options for a yoga vacation, it'd be a crime not to include again this colorful southern country on our list.
July and August are the most popular months for yogis; while January and February don't offer as many options.
Most popular sub-destinations
---
Check out our Italy yoga guide!
---
Our recommended yoga retreat in Italy
8 Day SUP Yoga and Meditation in Sicily
Want to try one of the most exciting yoga styles? SUP Yoga is something you absolutely must try. Floripa House offers a great program with daily yoga lessons, organic meals and an amazing landscape in a sunny southern Italian village.
We told you, Spanish will be your best friend if you want to do a tour around the top yoga destinations in 2019. Pura Vida in Costa Rica and lots of yoga all over this heavenly tropical country. Its beaches are the perfect setting for a yoga teacher training course or a surfing and yoga holiday.
The peak season is in January and December, it doesn't really get cold over here, so it's a good way to escape the winter in the Northern Hemisphere. There's good weather most of the year, but October is normally less crowded.
Most popular sub-destinations
---
Be sure to check out our Costa Rica yoga guide!
---
Our recommended yoga retreat in Costa Rica
6 Days to Rejuvenate at an Eco-Lodge
El Sabanero Eco-Lodge has one of the most popular yoga retreats on our website. With activities for all ages and levels, delicious vegetarian meals, daily yoga, and a spectacular infinity pool, it'll be tough to find a better option for a yoga getaway.
The UK might not sound like a very enticing place for a yoga holiday at first, but think about it, isn't an island a dream for a yoga vacation? And it's such a big island that you can find lots of interesting things to see and majestic areas that make a nice setting for yoga.
Due to summer and the holidays, August and December are the months when Brits go on yoga retreats the most, which means that there are also plenty of options. However, you can also find alternatives in January and February and take advantage of the lower prices.
Most popular sub-destinations
---
Give our UK yoga guide a read!
---
Our recommended yoga retreat in the United Kingdom
3 Days Peaceful Country Delight in Kent
A revitalizing weekend to connect with nature and nourish your mind and body with earthy goodness. You'll have a Qi Gong meditation session, lots of yoga classes, Yoga Nidra and sound healing, and a raw food workshop for you to start living a healthier life.
Cracking the top 10 for the first time since we started with our yearly rankings, Mexico is the brand-new addition to our best yoga destinations. Some may wonder what took so long, but justice has finally been made; Mexico, its pristine beaches, cheerful people and colorful culture are all deserving of this spot.
Mexico is a great country to escape the cold weather up north, that's why January and December represent the peak season, while September isn't as attractive due to the hurricane season.
Most popular sub-destinations
---
Need more info on yoga in Mexico? You'll find it in our Mexico yoga guide!
---
Our recommended yoga retreat in Mexico
6 Days Diving and Yoga in Tulum
A few steps away from the ancient Mayan ruins and nested in one of the hippiest places in Mexico, Tribal Yoga Tulum found one of the most stunning places to organize a yoga retreat. With Iyengar, Yin and Restorative Yoga, plus a lesson of freediving, this holiday is a must if you're planning to go to Mexico.