10 Weekend Yoga Retreats for a Rejuvenating Short Break
The go-to resource for planning your yoga retreats & holidays. Find all you need to know about destinations and take your practice to the next level.
Discover Yoga Retreats now
There's simply nothing like a good long yoga retreat to spend 10-15 days doing asana after asana, enjoying healthy food, taking care of our body and relaxing like a boss.
But we know that having such long vacations might not always be easy; especially for people who have to go to work, take care of their children, study, run a business, etc.
Thankfully, there are many weekend yoga retreats too, which offer busy yogis the possibility of getting all the benefits of a long holiday in just a few days.
At BookYogaRetreats.com we've put together a list of our 10 best short yoga breaks, available year-round, for you to spend a nice yoga weekend whenever you want!
This yoga retreat is ideal for those who want everything customized. During your stay in the coastal town of Sidmouth, East Devon, you will be able to tailor all the activities to get exactly the experience that you want according to your needs and schedule.
In addition to daily yoga classes, you can choose among some other optional activities like canoeing, meditation walks, kayaking, massage, Reiki, spa or stand up paddleboarding. You'll also be served delicious breakfast and the guidance of two great yoga instructors.
Location: Sidmouth, Devon, England, United Kingdom.
Cost: From 297 USD.
Been wanting to escape from the hustle and bustle of city life? Should you find yourself in the East Coast of the United States, The Sivanda Yoga Ranch in upstate New York offers a wonderful weekend yoga break that will allow you to do just that!
Disconnect from gadgets as you reconnect with yourself and nature. This rejuvenating yoga retreat will allow you to not only work on your yoga practice but also to spend time investing in other peace inducing activities such as a stroll in the countryside and detoxify in the wood burning sauna.
On top of that, you will be treated to a fresh and delicious organic brunch and dinner each day. Rejuvenate your mind, body, and soul for the weekend and come back recharged and ready to tackle anything that comes your way!
Location: Sullivan County, New York
Cost: From 80 USD.
Stay in a country-side hotel surrounded by forests and meadows on a yoga retreat that's a 3-day journey through the senses. It gives you 4 yoga classes, an Ayurvedic massage, a spa session and hearty 3-course meals for you to enjoy a truly pleasant weekend yoga retreat.
Additionally, the location is ideal for hiking or biking, there are numerous routes to explore the area and be amazed by the landscapes. There is also cross-country, skiing and sledding just outside the hotel door to add some adrenaline to your trip.
Location: Erzgebirge, Germany.
Cost: From 301 USD.
Feeling stressed out and need a weekend getaway? This zen weekend retreat in Mexico is what you were looking for. It's perfect for those who want to feel refreshed and rejuvenated while basking in sunshine and daily yoga sessions.
Located in the middle of a permaculture farm, during your yoga sessions, you will be surrounded by lush organic garden, a beautiful pond sprinkled with water lilies and beautiful Koi fishes. You will indulge in fresh, healthy and delicious meals that are sourced right from the farm!
Should you want some time off the mat, you can explore the renowned beaches of Tulum and enjoy a variety of water sports – or simply relax as you enjoy a good book. It's truly the perfect destination for a retreat!
Location: Tulum, Mexico
Cost: From 219 USD.
Located on the hillside of Bali, this short yoga holiday will amaze you with its spectacular setting in the middle of the rice paddies so typical of the region. The daily yoga classes aim to awaken the divinity within you while being immersed in a peaceful haven, resting in the traditional Javanese huts. Your journey also includes relaxing spa treatments, daily breakfast buffet and one-way airport transfer for your convenience.
Location: Bali, Indonesia.
Cost: From 772 USD.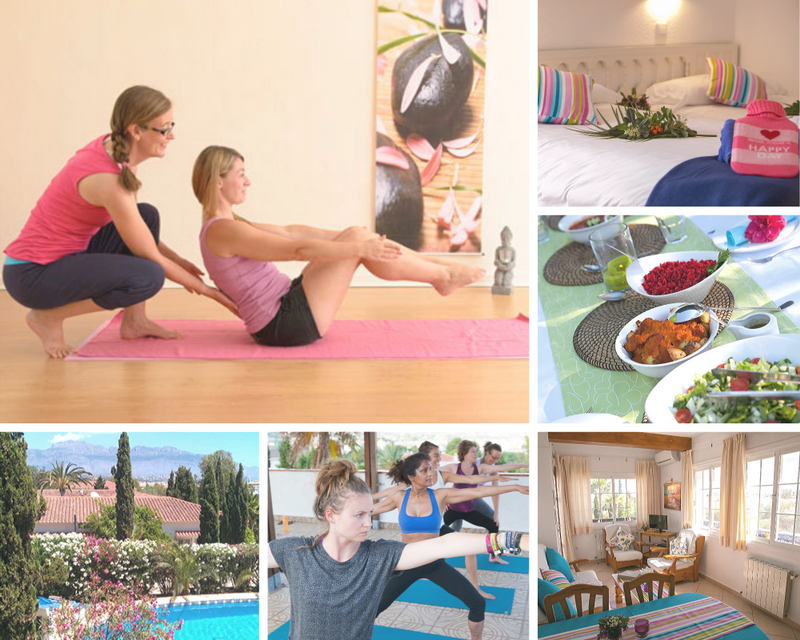 The main components of La Crisalida holidays are mindset classes and personal coaching for a true transformation. That's why this is a retreat designed to encourage people to take the first steps to start an internal process of change. And the magical warmth of Alicante, Spain is always something that can only aid this cause.
In addition to the coaching session, the program includes daily yoga sessions, morning walks and creativity classes and all the meals with fresh juices and fruits, along with herbal teas. Food is something really important on this short yoga break to support your body to cleanse and detox.
Location: Alicante, Spain.
Cost: From 579 USD.
This is an intimate short yoga retreat in California, perfectly suited to relax and unwind in Santa Barbara during one of those long weekends. It offers unlimited access to yoga classes of a large variety of styles like Kundalini, Iyengar, Power Flow and Pre-Natal.
And all these classes are complemented by meditation sessions, Ayurveda practices, Pilates and Qigong to help you have an amazing experience guided by some of the best instructors in the area.
Location: Santa Barbara, California.
Cost: From 640 USD.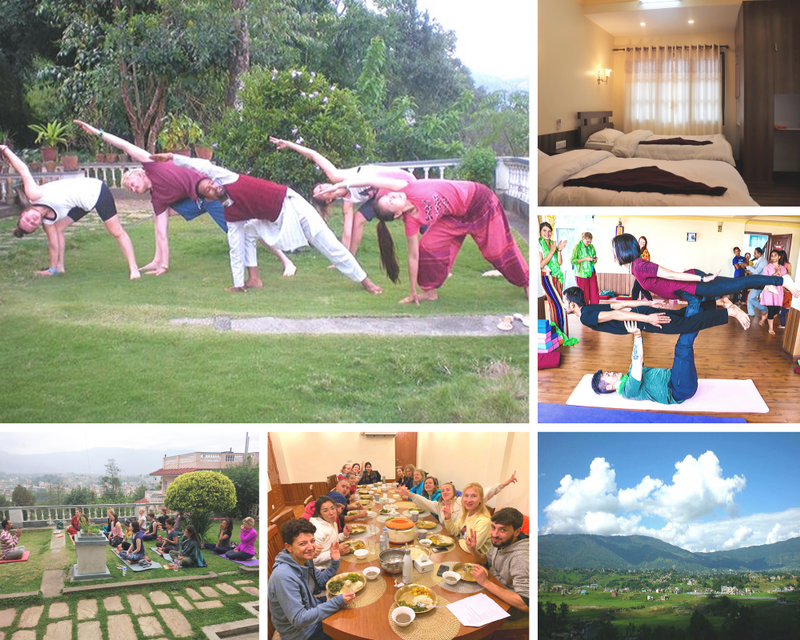 Nepal is perfect for yoga retreats. Its natural beauty is just astonishing and the Zen-like atmosphere is ideal to spend a weekend doing yoga. Located at a quiet and serene venue in Nagarjun National Park, this retreat has some of the most spectacular views that are enough to empty your mind and put you in the mood to meditate.
The program offers yoga and meditation classes for intermediate and beginner levels, daily healthy vegetarian meals and three cups of tea every day to keep you fresh. During your free time, you can either rest or go hiking to do some sightseeing in this stunning place.
Location: Kathmandu, Nepal.
Cost: From 50 USD.
*For Long Weekends
Looking to pamper yourself over a long weekend? This retreat in Florida may just be your bet! Enjoy a tranquil and immersive experience where you're treated with daily private yoga & meditation class that are personalized to your needs & preference!
What is great about this vacation is that it allows for plenty of 'me' time. Focus yourself inward as you enjoy an array of activities. Should you be feeling adventurous, you can opt to spend much time outdoors kayaking, hiking, zip lining, or horse back riding. If you prefer to have a more relaxed trip, you can soak up the sun at the beach, have a swim at the ppol and/or indulge in spa treatments!
Location: Myakka City, Florida, USA
Cost: From 447 USD.
Taking place in a fantastic retreat center south of Goa, Lotus Nature Cure offers an architecturally exquisite location, with marble floors and beautiful terraces that allow the wind to refresh the rooms for a great yoga practice.
With a really complete schedule of two daily yoga lessons, meditation, Yoga Nidra, philosophy sessions, spa, Ayurveda therapies and even an Ayurvedic doctor to guide you through your transformation, there is no doubt that this retreat will push you to connect with inner self and balance your body and mind!
Location: South Goa, India.
Cost: From 222 USD.
---
Looking for more yoga holidays or yoga teacher training programs? Head on to BookYogaRetreats.com to search and compare among thousands of great options!