The Ultimate Guide to Spain's Best Yoga Destinations
The go-to resource for planning your yoga retreats & holidays. Find all you need to know about destinations and take your practice to the next level.
Discover Yoga Retreats now
Spain is one of Europe's most popular yoga retreat destinations. Ever-sunny Spain is an exotic and completely fascinating destination all year-round and for everyone. It's just something in the air here that makes one want to ditch their shoes and take a walk along the sandy beaches, enjoy the breeze and hum La isla bonita.
To have all worries melt away as you take in the highly romantic surroundings, sample the tapas or the cocktails, or admire the architecture and traditional art. However you choose to spend your days, a yoga vacation in Spain is bound to be a treat.
Since Spain has such a gentle weather (even during winter) and its lush beaches seem to be a paradise on earth, it's also the ideal destination for yogis. The popularity of yoga retreats in Spain is always high, and it's easy to understand why. Where could you feel more at peace and more inspired for practicing your meditation and your asanas than on a beautiful Spanish beach? Sun salutations, mesmerizing music and delicious food, this kind of vacation has it all.
Spain at a Glance
A former empire with stunning history and culture, Spain has a wealth of landmarks that everyone should see during their lifetime. Besides the impressive buildings and folk music, you must absolutely experience during your visit, Spanish cuisine is also a must. Featuring a plethora of fresh seafood, the local food culture surely deserves its place among the top ones in the world.
The absolute must-tries are paella (a Spanish risotto with a variety of seafood and saffron), tapas (little appetizers available in any restaurant and bar), the assortment of cheeses, the codfish fritters and if you have a sweet tooth, the caramel flan, and almond pastries. I'll stop nudging you on because this isn't meant to be a blog post about food. But believe me when I say that there's a huge variety of delicious dishes in Spain that you should try.
Besides the food, you should absolutely visit Barcelona, the capital of Catalonia, which is deemed by many to be the cultural capital of Spain, despite the fact that Madrid is its administrative center. Take a stroll along the charming village-like beach streets of Barcelonetta, the city's seaside quarter, admire the works of Gaudi through Park Guell, and go visit the former corrida, which is now a Museum of Taurine Culture.
The Best Destinations for yoga retreats in Spain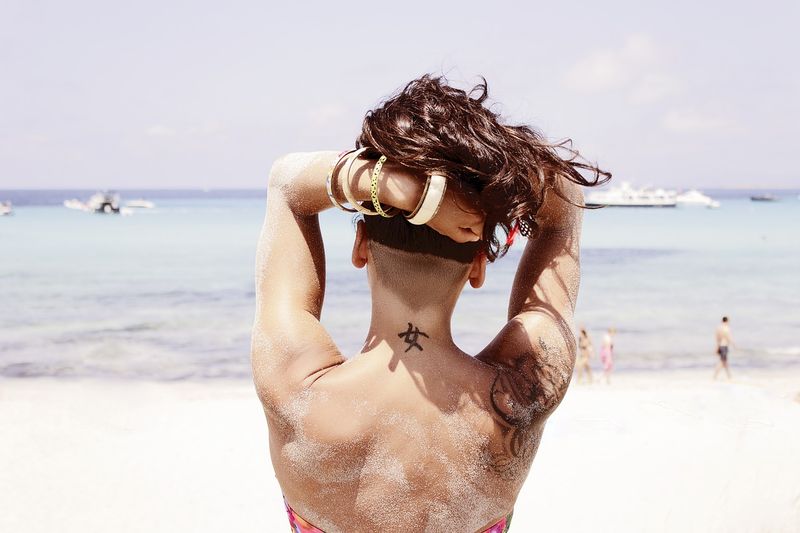 Many places in Spain are worth seeing, but a few of them are even more remarkable for yogis, as the perfect setting for practicing nimble asanas, tranquil meditation or energizing sun salutations. If you're looking for a vacation that combines your love of yoga with the enticing prospect of visiting a new place, here are the best places for doing yoga in Spain:
One of the most beautiful beach cities in Spain, Alicante is a favorite destination for yogis and all those passionate about watersports, as well. Its impressive coastline is littered with ideal surf spots and breathtaking views. Playa del Postiguet is especially known for its surf and snorkeling.
The old town is a charming place with narrow and colorful streets and a vibrant nightlife, too. You can also hike to the top of the hills overlooking Alicante and visit the medieval Santa Barbara Castle, a well-preserved ancient fortress with a rich history. While you're touring the city, make sure you also make your way towards the port. You'll be able to admire an impressive fleet and learn more about the history of the Spanish Marine and about the Spanish Civil War.
The wild natural beauty of the Andalusia region makes it one of the best sights in Spain and also an ideal place to practice yoga. Moorish rule between the 8th and 15th centuries left its mark on the impressive architecture of the region, lending it a majestic but also highly spiritual vibe. The Alhambra complex, palaces, and mosques are decorated with intricate Arabic designs.
While in Andalusia, you should see Seville (its capital) and Cordoba, but also take the time to explore the tranquil beauty of its rustic regions. A more secluded location in the hills and valleys of Andalusia will prove to be the perfect setting for your mantras and asanas.
The jewel of Spain and one of the most visited cities in Europe, Barcelona is a sight for sore eyes. There are so many worthy museums and cultural landmarks to visit here that whenever you take a break from yoga, you'll never run out of places to explore.
The Park Guell, with its ginger-bread-like houses, the Picasso Museum, the Casa Milla and the Sagrada Familia are not to be missed. If you want to witness something special, make time to see the Magic Fountain of Montjuic, too. The sounds, lights, shadows and colors that accompany this beautiful fountain's streams will be one of the most beautiful things you've seen.
The hills surrounding Barcelona are also home to peaceful farms and country houses where yoga retreats are hosted. If you check into one of these, you'll be able to enjoy an escape from urban life, in the midst of nature, but also visit Barcelona every time you want to.
Regarded by many as a more exotic part of the country, the Canary Islands are a huge hit with tourists worldwide. Out of its various destinations, Fuerteventura is a yogis' favorite.
A tropical paradise with natural sights to admire at almost every step, Fuerteventura is blessed with year-round warm and sunny weather. Surfing in Fuerteventura is gaining popularity. The best time to go is during winter months when the best waves hit the island. It is also a great opportunity to bask in the sun in the midst of winter. Yogis will also find instructors that will introduce them to stand-up paddle yoga. All in all, you can expect to have an amazing time in Fuerteventura.
Valencia is a uniquely interesting city, with a blend of old monuments and very modern buildings that create a vibrant collage. The city is bustling with life. From futuristic sites such as the City of Arts and Sciences to the medieval merchant's quarter in Llotja de la Seda, it seems to have it all. If you're fond of wildlife, don't forget to check out the gorgeous Bioparc, where endangered animals get to enjoy a habitat as close to their native one as possible.
The beaches here offer a wonderful setting for practicing yoga. The warm weather during most of the year allows yogis from all over the world to practice their asanas directly on the beach or outdoors. Also, the sunsets and sunrises here will display colors more vivid than any you've probably ever seen, so morning and evening yoga rituals are bound to be memorable!
Spain and Yoga: A Love Story
Spain has been among the first European nations where yoga was introduced during the first half of the 20th century when the practice expanded beyond its eastern borders. While initially the appeal of yoga was only felt by a handful of intellectuals or hippies in the West, its popularity continued to rise more and more in the last decades of the last century. Today, the practice of yoga is a well-established form of physical and spiritual exercise in Spain, as well as in the other major European countries.
Furthermore, Spain's unique geography and its many beach spots make it an ideal destination for yogis looking for a charming setting to practice. This led not only to yoga classes rising in popularity here but also to plenty of yoga retreats being organized in attractive spots around the country.
5 Yoga Holidays in Spain
If I had to choose just 5 yoga retreats in Spain where I would like to go myself, I'd narrow down the list to these:
Enjoy a yoga retreat right in the heart of Barcelona, in a traditional but newly renovated house. You'll get to enjoy all the glam of the city with all the magic relaxation of a yoga vacation, in a combo that's the best of both worlds.
Included in the program are special Full Moon sessions with live music, rooftop evening yoga sessions, delicious vegetarian meals and daily yoga sessions with internationally acclaimed teachers. During your spare hours, there is nothing stopping you from exploring the beauty of Barcelona by yourself or some of the other attendants of the yoga retreat.
Longing to get away from it all and practice yoga in a wonderful setting, and come back home feeling recharged? This kind of restorative yoga retreat is ideal for this. You'll get to enjoy gentle exercises, sample delicious healthy food and maybe kickstart a positive lifestyle change for when you get back, too.
The daily regime will consist of sunshine, walks, yoga, good food and a bit of meditation. As a bonus, there's also a massage in it for you while you're a guest of La Crisalida (the host organizer).
The motto of this amazing yoga vacation is "Find peace in a heavenly place". If you browse through the photos taken at this event, you will see just how right the label of 'heavenly' is. The retreat is located in the mountains, but in a top-notch accommodation facility, with luxurious features. Imagine having your morning tea in a homey atmosphere but with a 5-star-level swimming pool, against a breathtaking view.
Then, as the day progresses, you'll have your fill of delicious vegetarian meals and several sessions of Hatha and Vinyasa yoga, either yin-based or yan-based (alternatively). Of course, you need only attend as many yoga sessions as you feel comfortable with. If you'd rather take the afternoon off and explore, you'll surely have plenty of beautiful sights to see. The retreat is only 15 minutes away from one of Valencia's most beautiful and secluded beaches (Playa Oliva), and there are plenty of other landmarks to see as well.
One of the most popular yoga and Pilates retreats in Europe, this retreat in the Canary Islands is a treat for the mind and the body. You'll feel more balanced than ever after only a few days of stretching and relaxing, following the instructor's unique blend of exercises and meditation.
The best part about it? The stunning location, definitely: imagine enjoying delicious meals and worry-melting massages while admiring sunsets over the volcanoes on the horizon.
Mountains, river, valleys and natural parks are all waiting for you to explore in the beautiful region of Andalusia, around Malaga. The blend of nature walks and light hiking with yoga exercises will make you feel renewed and more energetic than ever.
Besides the daily yoga and walks, you'll also get a few treats as a bonus: a breathtaking kayak trip over Lake Vinuela, a live cooking workshop or a trip to the beach. Explore all the beauty that Valencia offers while offering your body and your mind a rejuvenating retreat.
2 Yoga Teacher Trainings in Spain
If you're no longer a greenhorn and you've attended quite a few yoga classes, maybe it's time to take your passion to the next level. Why not train to become a certified yoga teacher while also enjoying the beauty of Spain? These 2 yoga teacher training programs are definitely worth considering if you're ready to take this step.
This teacher training program is organized by a school founded in India, and now, for the first time, this authentic Indian yoga teaching is being brought to Europe and to the Western public. You'll get to learn more from several styles of classic yoga, as well as a few fun extras like Ayurveda, acro-yoga and aerial yoga.
Take advantage of this opportunity to learn from true masters while basking in the vibrant beauty of Mallorca, one of Spain's most breathtaking islands.
Maybe you don't have 21 days to treat yourself to a full yoga teacher certification. But, you'd still like to take some steps towards your education as a yoga teacher. Then, this shorter training program is just the thing for you.
In the course of just one week, you will get to dive into yoga Nidra, learn more about your own potential and capabilities through yin yoga, and about vibrational energies and healing. Last, but not least, you'll also get to explore beautiful Ibiza while staying in a villa located just 5 minutes from the beach, with a large private pool and a huge beautiful garden.
---
Yearning for more? Browse through hundreds of yoga vacations in Spain and find the ideal getaway for you!