Five Key Ingredients to a Healthier, Yogic Lifestyle
The go-to resource for planning your yoga retreats & holidays. Find all you need to know about destinations and take your practice to the next level.
Discover Yoga Retreats now
Swami Vishnudevananda condensed the essence of yoga teachings into five simple areas or principles for physical and mental health as well as spiritual growth.
On this post, I will be sharing the five elements or ingredients of a true yoga lifestyle (yogic lifestyle). Try incorporating these simple components and get ready to reap its abundant benefits!
Exercise
Your body is designed to move, so move it! You don't have to run a marathon—just take 20-30 minutes of exercise, 2-3 times a week, and you'll start to feel and look younger. Yoga, too, is amazing for improving every ailment that ails man, helping combat stress, keeping joints supple and it brings balance and focus too!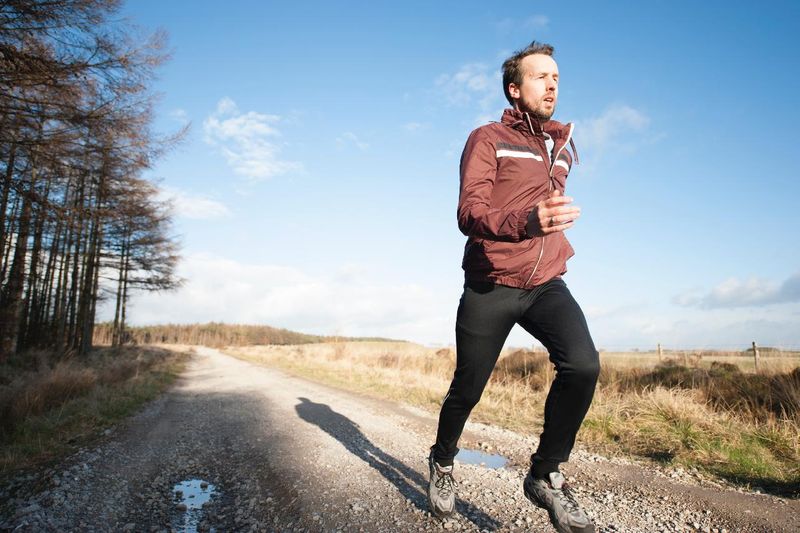 If you can't get to a class, walking regularly will also bring immense benefits. As you use more energy and take in more fresh air, your sleep patterns will improve too. It's important to keep at it, so choose something you enjoy. And if you haven't tried yoga before, you don't know what you're missing. You owe it to yourself to be the best version of yourself so get moving and start glowing.
Total relaxation
Sounds easy, huh? But only a small percentage of us know how to really relax! And now more than ever, we need to switch off—completely. We need me time. Total relaxation means no technology—Oh my God! What, no TV or radio?—yes, and no books, kindles, or mobile phones either. Switch them all off. Total relaxation is doing nothing at all; you just sit and simply be; we are human beings after all. I dare you to give it a go.
Meditation gives you a lot of health benefits
The benefits of relaxation and mindful meditation are immense, but where to start? Well, start with just a few minutes each day. Take yourself somewhere comfortable and warm, and either sit or lie down. Know that distractions are part of the process so don't worry if at first you can't sit still or calm your mind for more than a few breaths.
It's a practice so you have to keep practicing! Why not write your experiences down in a journal and watch the new you emerge, all calm and centered like Buddha? A great technique to anchor your mind to the moment is to watch your breath come and go like the waves of the sea. Hear it, feel it, and explore the sensations you feel. Lengthening your breaths' exhales is a fabulous way to calm a busy mind.
A nutritious diet
No fads, no toxins, just a permanent healthy diet of fabulously tasty, seasonal nutritious food. You don't have to go veggie or cut out the things you love. Eat less processed and check labels; the fewer the ingredients the better. For example, on our Feel Great Breaks yoga weekends in Spain, evening meals are vegetarian, but at breakfast, you can eat what you want from our buffet, which includes cold meats.
And alcohol—we even include a glass of antioxidant boosting wine with our evening meals. A little of what you fancy does you good! Balance is the key and life is to be enjoyed, so don't go on strict diets. Instead, make some small but permanent changes to the way you eat. You know what's healthy and what's not, so no preaching is needed here!
Good breathing techniques
Did you know that aging also affects the respiratory system? If you take time to learn to breathe better, you might benefit from improvements to the biggest organ of the body: the skin, better breathing boosts your digestion, increases energy levels and keeps your heart and lungs ticking along nicely.
Practicing yoga will help with your breathing
Try yogic breathing. Breathe through your nose. Notice your inhales and your exhales, and also be aware of the natural pauses between your breaths.
As you inhale, breathe into the belly area first, then invite more air into the ribcage area and then try to inhale a little more and get the air to touch the collarbones. Then breathe out from top to bottom in the same way. Don't rush. Take it easy, like you're breathing in slow motion.
Positivity
Sounds logical but for the most part, a positive person usually would bounce back from setbacks more easily. So, become the best, smiliest, jolliest version of yourself, and see your fabulous attitude reflected right back to you from everyone you meet!
It definitely sounds easier than it actually is, right? For starters, why not write down a list of the things you're grateful for? There's always beauty to be captured in every moment so whilst you take a walk, be a beauty hunter. Take photos of beautiful trees and flowers, clouds and sunsets.
ou'll be amazed at what you find when you stop and look around. Nature is awe-inspiring so take time to look up, down and all around. Breathe it all in!
It's all about having a positive attitude
It's not rocket science, but these five simple principles to the yoga lifestyle, when incorporated into your life, may just help you be calmer, healthier, and happier!
---
Need some guidance in incorporating the yoga lifstyle elements above to your daily routine? Why not sign up and join a yoga ashram?