Rejuvenating Beach Yoga Retreats & Holidays in the United States
The go-to resource for planning your yoga retreats & holidays. Find all you need to know about destinations and take your practice to the next level.
Discover Yoga Retreats now
Yoga retreats are becoming a popular form of travel. People are often taking breaks from work and go on yoga retreats for their vacation to improve their wellbeing and health. If your idea of being in a state of perfect happiness is doing yoga on the beach or meditation on a hilltop overlooking a lake or ocean, then you'll be thrilled to know that the United States offers plenty of places to do so.
Some of the highlights of the most popular yoga retreats in the USA include Reiki healing, daily yoga classes, SUP yoga, Indian head massage, daily meditation sessions, ecstatic dance, psychic and intuitive readings, along with various yoga styles.
You can enjoy superb beaches and a lovely sea view while practicing meditation solo, as a couple or in a group over. You may select to venture off from beaches and embark on nature excursions to waterfalls or garden walks in order to relax your mind completely.
Listed here are some of the many amazing beach yoga retreats in the United States that promise a blissful vacation: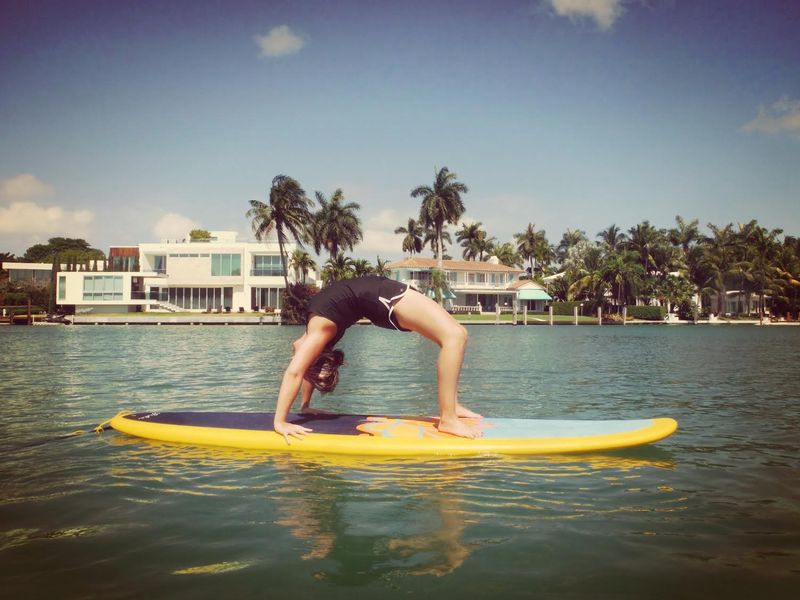 In need of some rest and relaxation? This short yoga retreat may just be THE getaway for you! Suitable for all levels, you will be treated to two daily sessions of yoga as well as nourishing lunch smoothies to be enjoyed by a charming cottage by the sea.
If you're looking to disconnect from the hustle and bustle of city life, meditation by the Southampton beach will definitely be a welcomed change of pace from the demands of work and family. Here, you can explore various yoga styles including Hatha, Iyengar, Sivananda, Vinyasa, and Ashtanga.
After this short yet rejuvenating break, you'll feel relaxed, energized, and fully ready to tackle whatever life brings you!
Participants in this group of six can immerse themselves in a tropical rejuvenation retreat in the northern shore of Maui, Hawaii!
You will be introduced to three different styles: Hatha Yoga, Kundalini Yoga, and Aerial Yoga. Your schedule will include daily yoga sessions, Sound Healing Ceremony, one voice or piano lesson, one two-hour recording session, as well as one transformational healing session.
Experience a women's yoga retreat like no other in Florida! Dip your toes in the white sand and soak in the sun while you deepen your yoga practice along side fun likeminded ladies!
Enjoy an unforgettable yoga focused vacation in a luxurious accomodation located at one of the 'world's most beautiful beaches'. During the retreat, you will not only be doing asanas by the beach, you will also be treated to an all-around wellness vacation which includes meals made from clean ingredients perpared and served to absolute perfection.
We invite you to rejuvenate your body, mind, and soul by joining this picture perfect holiday. You'll certainly deserve it!
Two and a half hours from Ann Arbor, people can take pleasure in the serene atmosphere of Lake Michigan Beach by engaging in yoga and meditation sessions, spiritual discussions, guided deep relaxation, asana and pranayama sessions, Nidra Yoga, as well as peaceful nature walks that will soothe your soul.
Zen Den Yoga School and Studio introduce participants to a green nurturing environment that will help practitioners live and breathe the yoga lifestyle.
The school offers pampering yoga retreats, as well as an on-going 200-hour yoga teacher training program and off-site 500-hour training programs. Enjoy complimentary massages and acupuncture sessions and unlimited yoga classes that will introduce you to the practices of Hatha Ananda, Vinyasa, and Restorative yoga styles.
---
Experiment with various yoga styles and find out which one is the best for you on a yoga spiritual retreat!