High-End Holidays in Greece for an Indulgent Yoga Vacation
The go-to resource for planning your yoga retreats & holidays. Find all you need to know about destinations and take your practice to the next level.
Discover Yoga Retreats now
A luxury yoga holiday is a one-of-a-kind experience for yogis. It means high level of instruction, delicious gourmet food, amazing accommodation and extra wellness options to pamper yourself the way you deserve.
While a more austere setting could also be good to help you plunge into your most spiritual version, the truth is, there's nothing wrong with having all the amenities and facilities at your disposal during a yoga vacation. In fact, luxury yoga retreats are specially designed to help you relax and reconnect with yourself by offering outstanding venues along with excellent programs.
Want to join the club and have a deluxe vacation like no other? Greece is the perfect place to go. From the mainland to the Cyclades, there are dozens of luxury yoga holiday in Greece to truly treat your senses.
What to expect out of your luxury yoga holiday in Greece?
If any kind of yoga retreat is good for improving your skills, relax and deepen your practice, you might be wondering: "So, what's the difference between a regular holiday and a luxury one?" In short, the success of a luxury yoga retreat lies in the quality of the extra perks it offers, all of them framed in four main categories:
Accommodation
From iconic hotels to chic villas, five-star hotels, high-end resorts and stylish boutique hotels, the accommodation is unbeatable on a luxury yoga holiday. The matchless beauty of its rooms, its common spaces and the modern design will make you never want to leave.
As soon as you set foot in these extraordinary locations, you'll start feeling rejuvenated and serene.
Extra wellness options
One of the main benefits of going on a luxury yoga holiday is that you'll find exclusive experiences created just for you! You'll have access to several indulgent ways to pamper yourself, such as the spa where you spend a day restoring with a nice treatment, a full-body massage to get rid of all stress or a sauna to sweat all toxins away.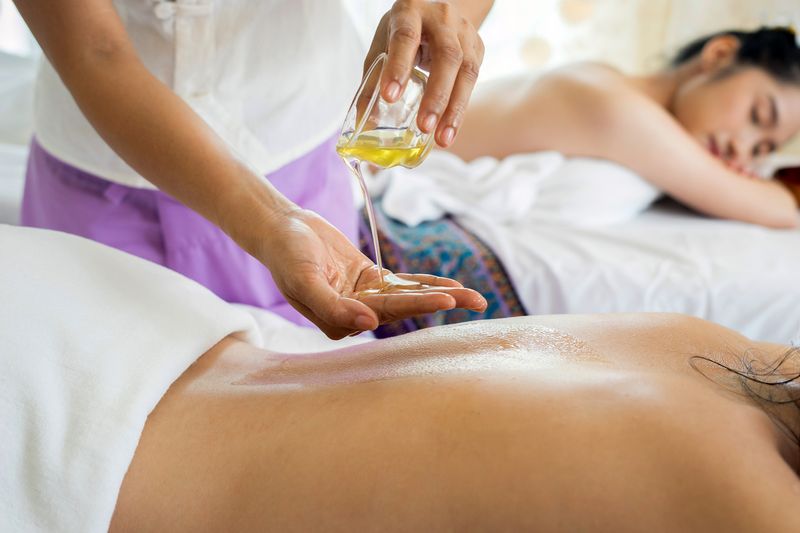 Facilities
In addition to the amazing settings and the tailored wellness options, some resorts could also offer swimming pools, jacuzzi, tennis courts, golf course and other add-ons to make it a vacation where there's no shortage of possibilities.
Food
Luxury yoga retreats also provide a cuisine worth traveling for; most meals are catered around Ayurvedic principles whether you have a vegan, gluten-free, vegetarian or omnivorous diet. Some organizers even offer gourmet cuisine with organic products. Despite the differences you might find, one thing is certain: all meals will be delicious!
Check out our guide to yoga retreats in Greece and learn more about the influence this country has had in yoga.
Where to go for a luxury yoga retreat in Greece?
Are you ready to recharge yourself on a yoga holiday? Here are three luxury yoga retreats in Greece that will pamper you the way you deserve!
Note: BookYogaRetreats offers a flexible cancellation policy. Should you not be able to travel as scheduled, we'd be happy to help you alter your booking with the same organizer or with a different organizer.
Image credit: Nomadikas
The largest of the Ionian Islands, Zakynthos is a popular travel destination in Greece, known for the famous Navagio beach and other white sandy beaches, mountain villages, and sea caves. Its turquoise waters and lush vegetation make it perfect for a luxury yoga holiday.
Join Nomadikas for an unforgettable week full of fun, peace, and amazing food.
Get away from your routine and step into your dream holiday. Your days on the splendid island of Zakynthos will be packed with love for your body, mind, and soul.
You'll be staying at an exclusive villa nestled among olive and cypress trees. Enjoy elegant infinity pools, heated whirlpools, and relaxing areas.
You'll wake up to the sun and enjoy an active and creative Vinyasa Yoga class. After that, a healthy breakfast awaits you to nourish your body. Spend the rest of the morning relaxing.
There's a Yin Yoga class in the afternoon and for the rest of the day, you'll join various adventures, including watching the sunset at the shipwreck, go on a luxury yacht trip, snorkel at the beach, go horseback riding on the beach or enjoy a free massage.
The package also includes two meals, snacks, and drinks every day. All food served is organic, non-processed, and locally sourced.
Can't decide between all the Greek islands? Read our post to learn more about which island to choose for a yoga retreat in Greece.
Image credit: Grand Star Hellenic Mindful & Wellness Voyages
The biggest of the Greek Islands, Crete is known for being home to the mysterious Knossos Palace, outstanding nature, great beaches, and one of the healthiest cuisines in the world.
This yoga holiday takes place in Elounda, a cosmopolitan village with a small fishing port and several sandy beaches close to the city center.
During this retreat, you'll stay at Elounda Bay Palace Hotel in the classic room with a mountain view. It is a modern 5-star hotel, surrounded by gardens and overlooking the Mirabello Bay. You'll be just minutes from the beaches and the fishing village of Elounda. The room comes with half board (breakfast and dinner) served in the hotel's main restaurant Aretoussa, with beverages excluded. You'll also be welcomed with a basket of fresh seasonal fruits and a bottle of local wine.
The program includes daily 90-minute yoga practice, a 45-minute relaxing body massage, a guided tour of Knossos Palace and the Lassithi Plateau, a boat trip visiting Spinalonga, and a luxury cruise to Dias Island.
Kindly book your flight to Nikos Kazantzakis Airport (HER), as the airport transfer is included in the package. Should you decide to fly into Athens and take a ferry to Crete, the transfer from the port is also included.
Image credit: Le CONVIVIAL
Feel the vibe of ancient venues, sunny vineyards, and great Mediterranean beaches during a rejuvenating toga holiday in Xylokastro, a picturesque little town located close to the shores of the Corinthian Gulf Riviera. Famous archeological sites are allocated close by and can be visited during day trips.
During this holiday, you'll stay at the junior suite of Le Convivial boutique hotel in Peloponnese. It offers a classy, luxurious stay for those who appreciate quality, space, and comfort.
The program includes 9 hours of yoga, 3 sessions of steam baths, 3 massages, a meditation session by the sea, and a wine tasting in the vineyards of Nemea. You'll also join a refreshments and juices class where you learn to choose the best of the Greek herbs and vegetables for your detox, rejuvenating, anti-aging refreshments.
During this retreat, you'll be served daily breakfast or brunch and dinner.
---
Would you like to go on a yoga holiday but don't have enough time? There are plenty of short yoga breaks in Greece!