High-End Holidays in Greece for an Indulgent Yoga Vacation
The go-to resource for planning your yoga retreats & holidays. Find all you need to know about destinations and take your practice to the next level.
Discover Yoga Retreats now
A luxury yoga holiday is a one-of-a-kind experience for yogis. It means high level of instruction, delicious gourmet food, amazing accommodation and extra wellness options to pamper yourself the way you deserve.
While a more austere setting could also be good to help you plunge into your most spiritual version, the truth is, there's nothing wrong with having all the amenities and facilities at your disposal during a yoga vacation. In fact, luxury yoga retreats are specially designed to help you relax and reconnect with yourself by offering outstanding venues along with excellent programs.
Want to join the club and have a deluxe vacation like no other? Greece is the perfect place to go. From the mainland to the Cyclades, there are dozens of luxury yoga holiday in Greece to truly treat your senses.
What to expect out of your luxury yoga holiday in Greece?
If any kind of yoga retreat is good for improving your skills, relax and deepen your practice, you might be wondering: "So, what's the difference between a regular holiday and a luxury one?" In short, the success of a luxury yoga retreat lies in the quality of the extra perks it offers, all of them framed in four main categories:
Accommodation
From iconic hotels to chic villas, five-star hotels, high-end resorts and stylish boutique hotels, the accommodation is unbeatable on a luxury yoga holiday. The matchless beauty of its rooms, its common spaces and the modern design will make you never want to leave.
As soon as you set foot in these extraordinary locations, you'll start feeling rejuvenated and serene.
Extra wellness options
One of the main benefits of going on a luxury yoga holiday is that you'll find exclusive experiences created just for you! You'll have access to several indulgent ways to pamper yourself, such as the spa where you spend a day restoring with a nice treatment, a full-body massage to get rid of all stress or a sauna to sweat all toxins away.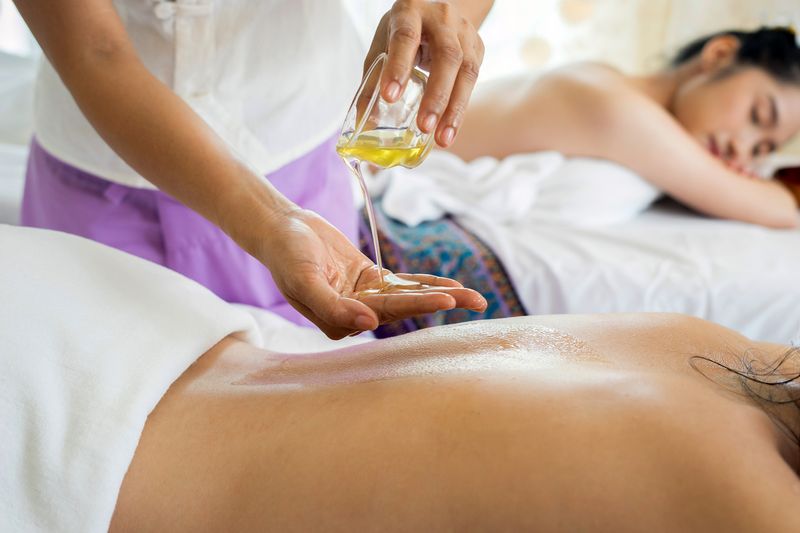 Facilities
In addition to the amazing settings and the tailored wellness options, some resorts could also offer swimming pools, jacuzzi, tennis courts, golf course and other add-ons to make it a vacation where there's no shortage of possibilities.
Food
Luxury yoga retreats also provide a cuisine worth traveling for; most meals are catered around Ayurvedic principles whether you have a vegan, gluten-free, vegetarian or omnivorous diet. Some organizers even offer gourmet cuisine with organic products. Despite the differences you might find, one thing is certain: all meals will be delicious!
Check out our guide to yoga retreats in Greece and learn more about the influence this country has had in yoga.
Where to go for a luxury yoga retreat in Greece?
Are you ready to recharge yourself on a yoga holiday? Here are three luxury yoga retreats in Greece that will pamper you the way you deserve!
Note: BookYogaRetreats offers a flexible cancellation policy. Should you not be able to travel as scheduled, we'd be happy to help you alter your booking with the same organizer or with a different organizer.
Image credit: LilaYogaRetreats
Off the country's west coast, in the Ionian Sea, this group of islands are among the most beloved of Greece's 6,000 islands. Full of history, rugged shorelines, turquoise water and cultural attractions, the Ionian Islands are perfect for a luxury yoga vacation.
This particular program includes a deep immersion into Tantra and Kundalini Yoga, daily guided sunset meditations with different breathing techniques, excursions around the south Ionian Islands on a comfortable sailing boat, delicious organic traditional Greek cuisine, and complimentary herbal teas and coffee all day long.
The package also includes one dinner in a traditional fish tavern, professional photo shooting during the retreat and free Wi-Fi. Plus, the possibility to arrange a private yoga class without extra charge.
So, get ready to enjoy a week of sea adventure, nature connection and inner world exploration surrounded by the stunning beauty of the Mediterranean Sea.
Can't decide between all the Greek islands? Read our post to learn more about which island to choose for a yoga retreat in Greece.
Image credit: Yoga Skyros Academy
This unique yoga and Dr. Bach remedy retreat takes place in a comfortable yoga academy, less than 30 mins away from downtown Athens.
In 1930, the English physician, Dr. Edward Bach (bacteriologist and surgeon) found the 38 Bach flowers, which are based on the moods and emotions to build the remedies. During five days in a row, you'll get to absorb this knowledge and, together with a Bach expert, you'll create your individual Bach flower combination.
This will give you a great insight about how to use Hatha Yoga asanas as a therapy. By the end of the program, you'll understand the difference between a yoga class and the therapeutic approach.
Thanks to the study of anatomy within the asanas, you'll learn the importance of chakras, koshas and prana, the therapeutic benefits of mantras, and the benefits of meditation and visualization.
Image credit: Zante Fitness and Yoga Retreats
The dreamy island of Zakynthos is a popular summer resort well-known for its high-end hotels, turquoise-colored waters, wide sandy beaches and famous landmarks. It's also a place of significant cultural heritage, great restaurants, lively nightclubs and popular bars.
The venue is located close to the beach and you'll have access to a beauty salon where you'll be provided with all kinds of treatments, from skin and body therapies to spa and massages.
At the hotel, you'll find a boutique gym fully furnished with top quality Technogym equipment. Here you can take part in the daily fitness lessons and, in case you want to try a more intense workout, it includes a free pass to use all the equipment in the gym.
The personal training sessions are designed to help you comprehend your body and its needs. You can choose between Pilates reformer, Power Yoga, weight training, Aerial Yoga or electrostimulation for maximum results (EMS).
One massage is included during your stay. However, you can upgrade your experience by booking body or facial therapies, using the solarium or joining other types of therapy like micro-needling, laser, etc. And since you'll be part of this retreat, you'll get a discount in all therapies, plus a free makeup workshop!
---
Would you like to go on a yoga holiday but don't have enough time? There are plenty of short yoga breaks in Greece!