Why Go on a Luxury Yoga Retreat in the USA
The go-to resource for planning your yoga retreats & holidays. Find all you need to know about destinations and take your practice to the next level.
Discover Yoga Retreats now
Let's be honest, who doesn't like to get pampered from time to time?
Picture yourself sunbathing by the swimming pool, feeling the breeze of the ocean with an exotic drink in hand, getting ready for a soothing massage after a yoga class on the beach – well, that's all possible on a luxury yoga retreat in the USA.
What to expect out of your luxury yoga holiday?
Why would you opt for a luxury yoga retreat over a simple one? Any yoga retreat is a perfect way to work on your yoga skills, relax and deepen your practice. However, there are a few things that are missing compared to a more luxurious one.
Check out our guide to yoga retreats in the USA and learn more about the influence this country has had in yoga.
True, they might be a bit pricier, but these holidays not only offer proper yoga training but also delicious gourmet foods, exciting getaways, wellness options, spas, massages, and many more alternatives to add value to your holiday.
These are some of the perks you'll find during a luxury holiday:
Accommodation
A luxury yoga holiday will often take place in a five-star hotel, a high-end resort, a chic villa or a stylish boutique hotel. You don't have to worry about bunk beds, camping tents or anything that could jeopardize an absolutely comfortable stay.
All-Inclusive
Many luxurious retreats offer an all-inclusive program in which you can eat and drink as much as you can. If it's not all-inclusive, at the very minimum you'll get delicious breakfast, lunch and dinner included in the price. Do check all that's included before you make a reservation.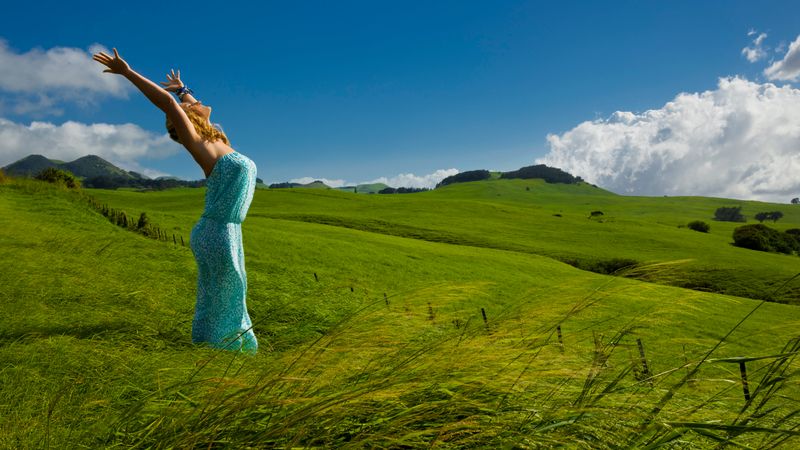 Facilities
Thanks to the deluxe setting of these types of retreats, you'll find different extra wellness options during your stay. There could be a spa where you can spend a day rejuvenating with a nice treatment, get a full-body massage to get rid of all stress, or enter a sauna to sweat all toxins away.
In addition, some resorts could also offer tennis courts, swimming pools, golf course, jacuzzi and other add-ons to make it an unforgettable yoga experience.
Food
Whether you have a vegetarian, vegan, gluten-free or omnivorous diet, one thing is certain: all meals will be delicious. Often times, the kitchen at luxurious hotels offer gourmet cuisine with organic products. Meals could also be catered around Ayurvedic principles to help you embrace the full yoga lifestyle.
Where to go for a luxury yoga retreat?
Need some suggestions to enjoy a holiday like this? Here are three luxury yoga retreats in the USA that will treat you the way you deserve!
Find deep rest, relaxation, and healing on this rejuvenating yoga, Ayurveda, Panchakarma, and spa health retreat in Alachua.
The retreat offers daily yoga classes, meditation sessions, and pranayama. Each day, you'll also receive a two-hour Panchakarma treatment.
Panchakarma is an ancient Ayrvedic healing practice that removes ama (toxins) from the body through a gentle process that achieves deep cleansing without discomfort. Leaves the body and mind feeling relaxed and rejuvenated. It includes five treatments: Abhyanga (massage), Swedhana (aromatherapy steam), Nasya (nasal therapy), Shirodhara (warm oil drip), and optional Bhasti (therapeutic herbal and oil enemas).
To aid the cleansing and healing process, you'll be served delicious home-cooked Ayurvedic vegetarian meals. Each Saturday, the retreat hosts an Ayurvedic cooking class. During your stay, you can opt between an Ayurvedic health consultation or a one-hour massage (only one is included in the package price).
Learn more about yoga teaching certifications and how many hours to choose for a yoga teacher training course.
To truly make it a sophisticated yoga retreat there must be a boat! How else will your Instagram friends know that you're having the coolest vacation of all time? – All jokes aside, wouldn't it be great to do a yoga session on the deck of a yacht while the sun rises in the Gulf of Mexico? You can make it happen on this yoga retreat in Florida.
45 Jeanneau Sun Oddessy is going to be your home for four days and three nights. A captivating boat with a gorgeous interior, three cabins and a spacious saloon to give you an amazing yoga holiday where you can do the Dolphin pose with actual dolphins swimming next to you.
It includes exquisite meals and snacks, stargazing sessions and daily yoga lessons to practice Hatha and Vinyasa guided by Lucinda, an instructor with 18+ years of experience who will transmit her love to yoga and the ocean to you.
Get away from it all on the gorgeous Maine coastline. This luxury yoga retreat is located in Phippsburg, a rural fishing community that's home to Popham Beach State Park, a well-kept Maine secret. The area is blessed with a lovely uncrowded beach and a number of secluded hiking trails. These stunning surroundings are just perfect for finding your calm and focus.
The retreat's mindfulness program is designed to nourish your creativity.
Enjoy eight days of yoga practice, with two classes a day. There will be daily guided meditation sessions, pranayama, and mindful nourishment sessions, as well as culinary exercises, foodie visits, and outdoor activities.
Every day, there will be a series of culinary experiments, ranging from hands-on cooking exercises to Ayurvedic philosophy. Also, each day offers the opportunity to leave the retreat space and enjoy a selection of potential activities, which may include rushing down to Popham Beach for a swim, snowshoeing in the local conservation lands, touring the local farmers' markets and craft fairs, visiting a microbrewery or the nearby antique shops.
All daily meals and snacks are included, featuring local, organic ingredients.
---
Would you like to go on a holiday like these but don't have enough time? Join a weekend yoga retreat in the USA!