Mountains vs. Beaches: 8 Fresh Yoga Destinations for Both Preferences
The go-to resource for planning your yoga retreats & holidays. Find all you need to know about destinations and take your practice to the next level.
Discover Yoga Retreats now
Are you a mountain person or a beach person? And how about when it comes to a yoga retreat? Would you rather do your best asanas feeling the sand between your toes or smelling the fresh scent of pines? Both are an excellent experience, and the best part is that there are yoga holidays for both!
Pros and cons. Mountain vs beach.
Doing yoga near the ocean helps you to make the flow of your thoughts slower and more focused. Sand allows you to practice new balance poses and stands in safer conditions. However, the beach has an unstable surface and makes keeping balance an arduous task.
Mountains inspire you to become closer to nature in its multiple manifestations, starting from magnificent landscapes, natural phenomena (volcanoes, waterfalls, etc.) and ending with different meteorological conditions. The increased height for some yogis could be an advantage, but for others, it could be exhausting. And maybe you don't like it if you have to use a yoga mat due to the rocky surface, so bear that in mind when picking a yoga holiday in the mountains.
Besides the advantages and disadvantages described above, you should consider your personality. Thus, if you are an introvert, it is most likely that mountain yoga will suit you more. For the extroverts, beach yoga will be more effective and enjoyable.
Lucky you, there are yoga retreats for both tastes and here we list some of the most popular and exciting destinations for yoga practice in the mountains and on the beach!
Mountains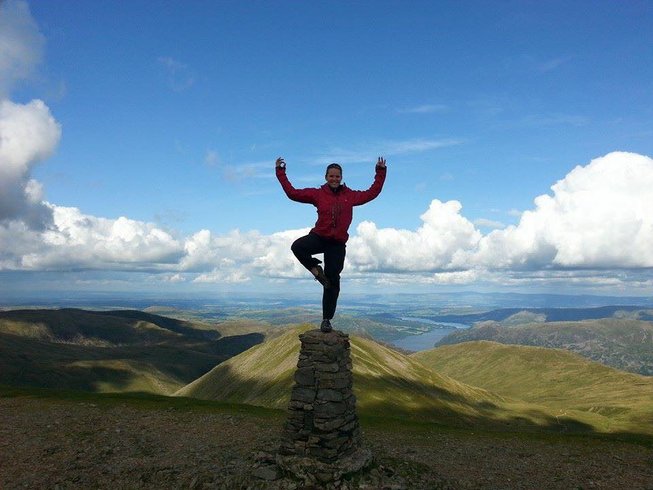 It is a good choice for both the beginners and advanced yogis who are looking for spiritual experience to refresh their senses. You will have yoga classes twice a day: a dynamic morning session and relaxed evening exercise. An experienced yoga instructor will show you the meaning of self-practice which is aimed at providing a healthy lifestyle. The program also proposes guided walks across the stunning surroundings of North Wales.
Proposed base: Llys Ednowain Hostel
Teacher: Rebecca Morris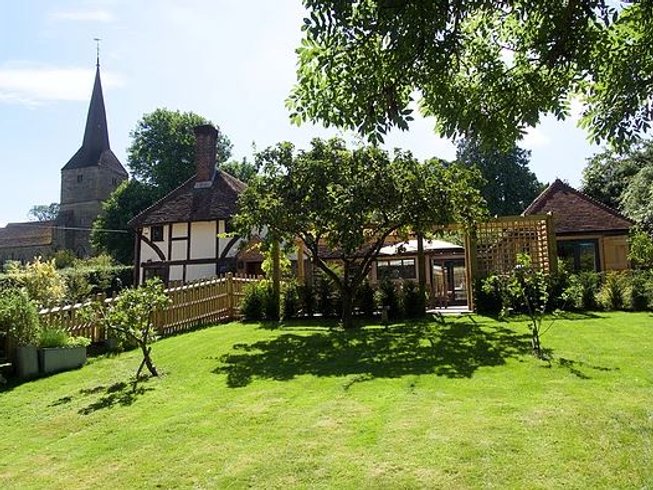 This new destination is centered on yin and restorative yoga, issues of personal development and healthy eating. The instructors propose the visitors five yoga sessions showing the ways to deal with the seasonal changes. Here you will also get the useful information on cooking tasty food from the seasonal products.
Proposed base: The Yoga Hub, Hartfield village
Teachers: coach Julie Bickerton, yogi, cookery writer Mary Gwynn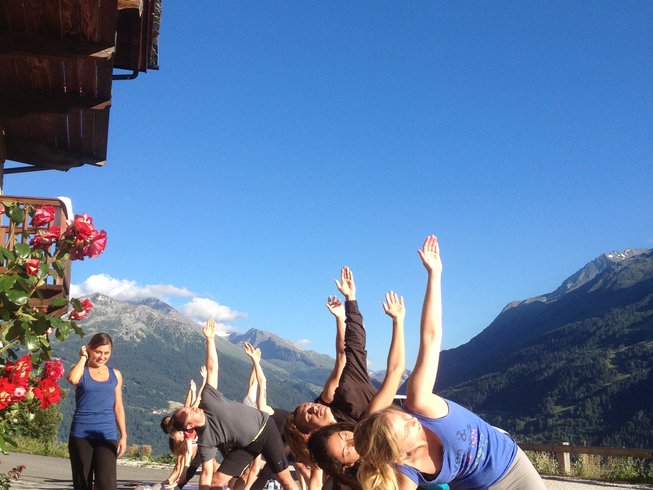 The Alps always inspire. Their magnificent aura would not leave you indifferent, especially if you are an adventure yogi. Here you will have the opportunity to enjoy snowboarding or skiing, sauna or reading by a roaring fire, etc. Yoga classes are held twice a day: an hour of Hatha yoga in the morning and 90 minutes of restorative class in the evening. Moreover, you can participate in the vegetarian feasts and taste local organic wines.
Proposed base: apartment by the slopes at Sainte Foy
Teachers: Rebecca Keenaghan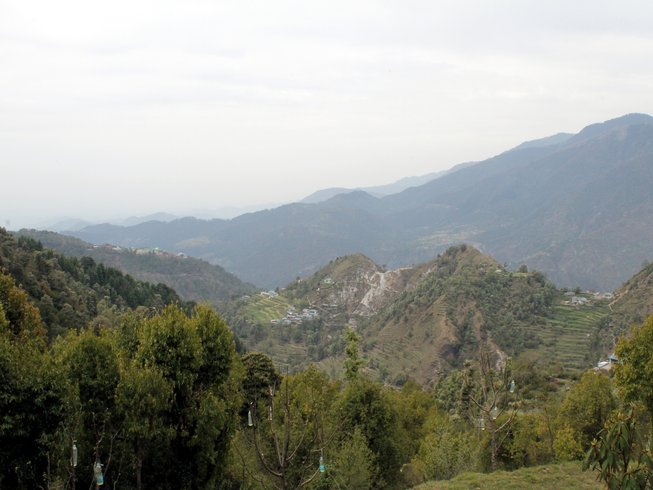 What can be more enjoyable than touching to the roots of the yoga philosophy? India is the place where you can do it. The harmony in the air of Himalayas Mountains and the best teachers will make your yoga practice bright and memorable.
You will have an opportunity to participate in meditation sessions at 2800 meters over the sea level, trekking sessions, and Reiki techniques. Besides these practices, you will get an experience of communication with the residents who are the carriers of yoga philosophy and visit core Indian destinations.
Proposed base: Himgiri Resort, Village Naddi Mcleodganj
Teachers: qualified Reiki Master
Beach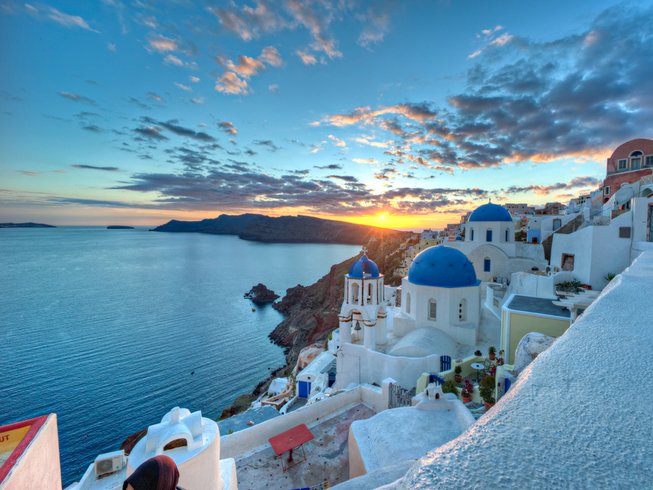 The magic of the ocean and the atmosphere of divinity itself, teach visitors to be calm and relaxed. Fabulous landscapes and force of the Mediterranean Sea alongside practicing yoga and Pilates empower your energetic potential. You can experience here: sunrise and sunset meditations, yoga classes, healthy nutrition, and excursions to the village of Oia Santorini.
Proposed base: The Pelagos Hotel
Teachers: Alejandro Estornel, Nayra Gomez Perez, Ashley Orlando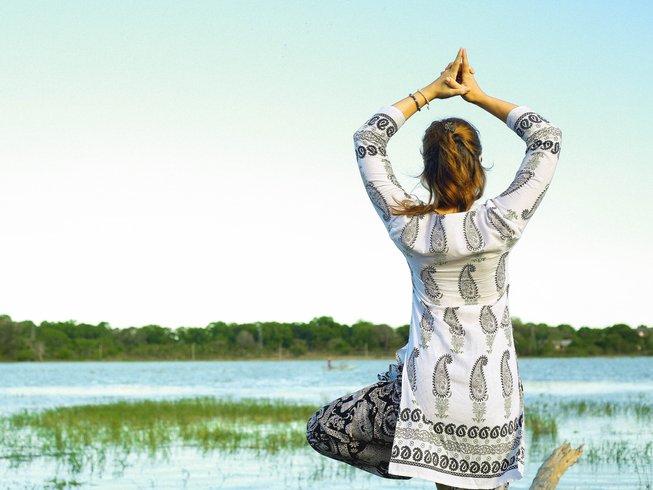 You can guess that it is "fruitful" not only because of the huge spiritual experience you can get here but also because of plenty of fruits you'll find. Every day, you will start from delicious fruits and coconuts and only then have yoga classes. Different kinds of yoga practice, bird watching, and Safari to Yala National Park are available here.
Proposed base: Saraii Village
Teachers: Isakova Anna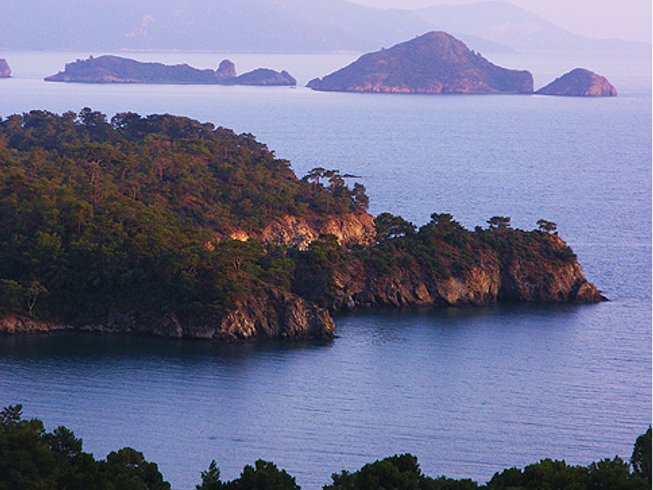 Turkey has a great potential for all yogis: those who love mountains and those who admire the sea, and even those who have not yet decided what they prefer. The retreat in the mountain valley is just 10 minutes from the sea coast. The program offers two classes a day. The rest of the time you can explore the beach, swim and sunbathe, take a boat trip, walk, read, exercise, etc.
Proposed base: Huzur Vadisi Yoga Retreat
Teachers: Yin yang teacher Simon Low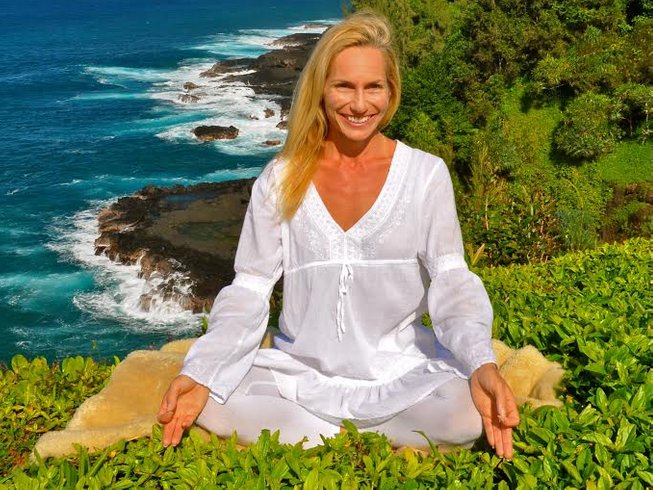 Kauai is an island where most of the territory is a natural preserve. Nature created everything here without any human intervention. On the island, as anywhere else, you can become aware of nature's true force. Your typical day will include healthy tropical breakfasts and gourmet dinners, Kundalini yoga, meditations, yogic teaching, sound healing, and free time for optional activities.
Proposed base: Kauai's retreats
Teachers: Diane Cline
Read more by Petra at EssayServiceWriter and follow her on Twitter.