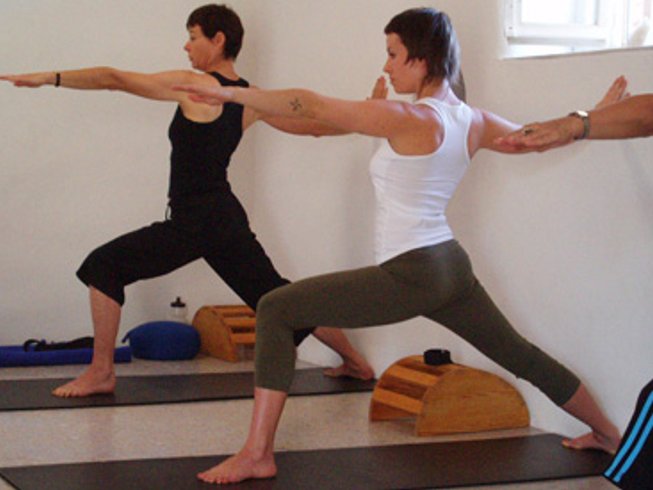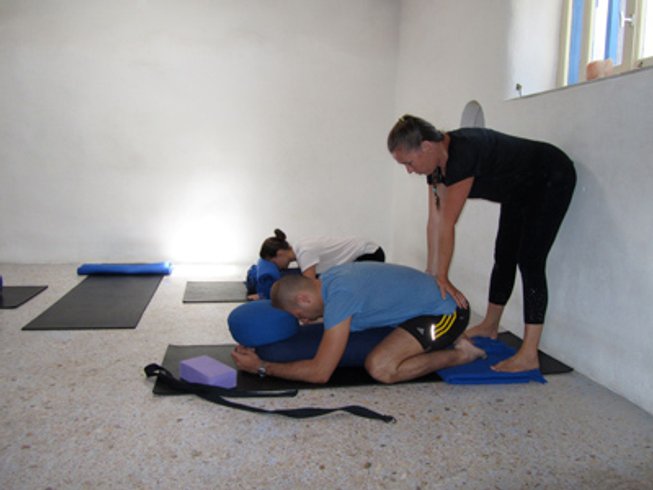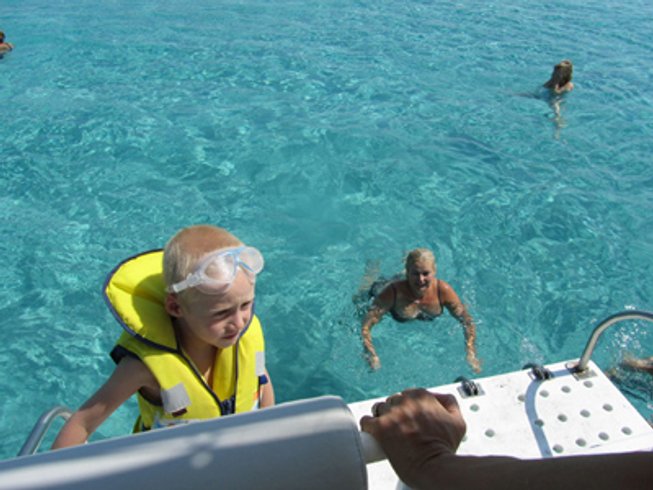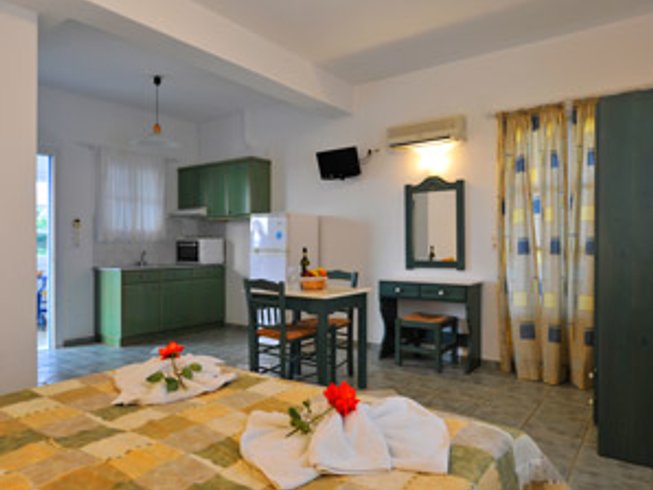 "Yoga holiday in a Greek Island!"




7 Days Light Yoga Holiday in Paros Island, Greece
Anixis Hotel, Paros Island, Greece
Yoga Holidays in Paros Island
We teach Hatha yoga, based on the system of Mr. B.K.S. Iyengar, but with a softer aproach. Yoga helps you to be in better contact with your body. You don't need to be 'super-fit' to do yoga. Everybody has stronger and weaker parts in his body. By paying a lot of attention to this while doing the yoga-poses, and by continuing this attention throughout the day, you will reach a better balance. Yoga helps to find more balance, more strength, and more flexibility. Yoga helps to calm down the nerves, it brings down the bloodpresure and the heart beat. Therefore, it is extremely helpful in this modern times with a lot of external presure and competition.
<strong>Yoga classes and yoga retreat with accommodation</strong>
Our yoga studio welcomes you to join in our classes. Our classes are open for six days per week. We close on Wednesday. We can help you arrange your accommodation while you stay. Paros, the island where we are located, has many small to luxurious hotels and apartments. Our yoga course is focused on the yoga only (Asanas/postures and Pranayama/breathing). We will not chant, read books about yoga or eat together every day. At the beginning of the course, well have a lunch or dinner with the whole group. But, as you will see, people who come for this yoga holidays, have the same interests many times, and soon you will eat out together anyhow. But then, it is spontaneously and your own choice if you want to eat together or not.
Highlights
6 hatha yoga classes in the morning
Yoga studio only 100 meters away from the sea
Yoga for all levels and ages welcome and in small groups
Plenty of activities between your yoga classes
6 nights accommodations at Anixis Hotel
Breakfasts included
6 days with instruction
Dutch, Greek, English