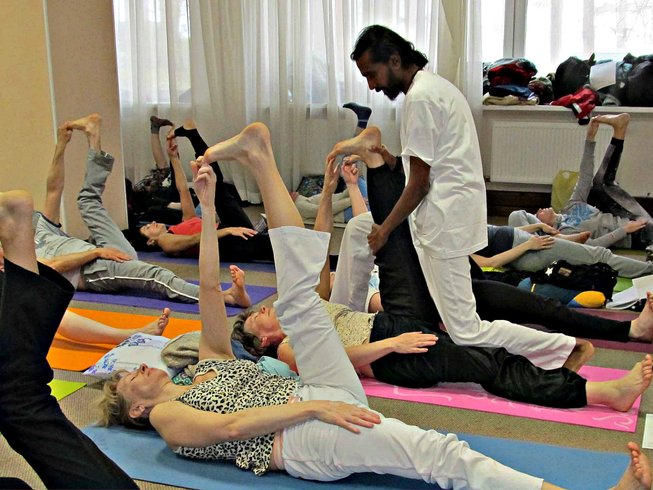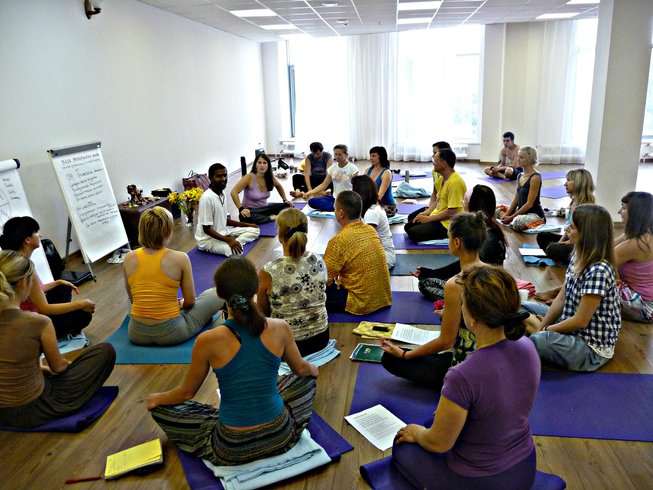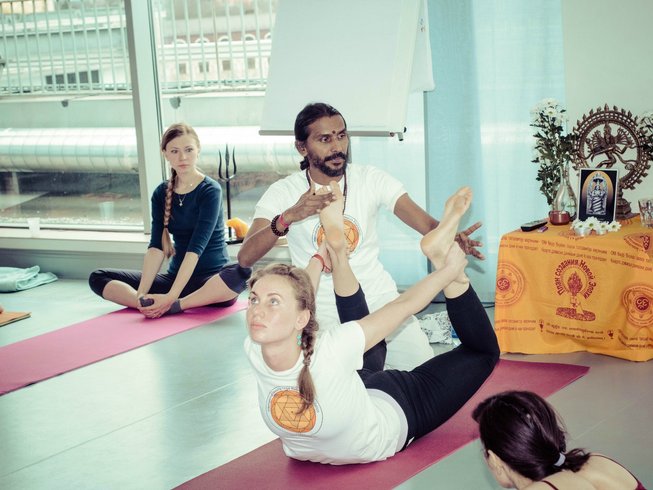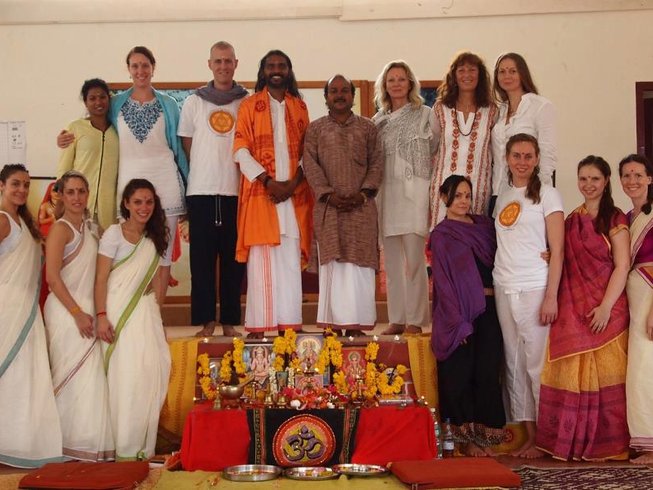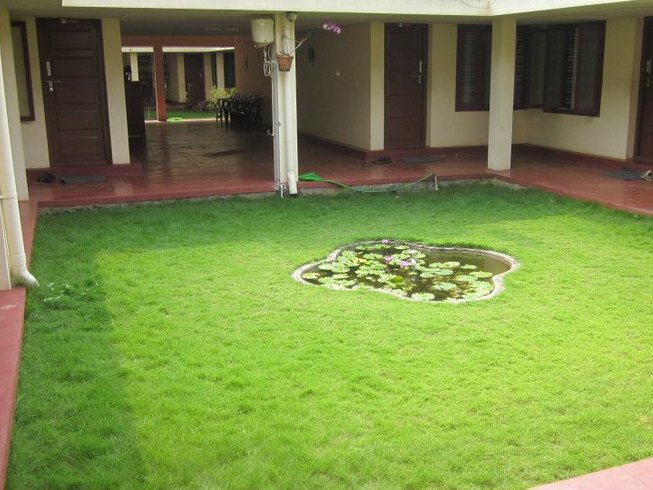 "Spreading yoga for the benefit of mankind"





28 Days Yoga Teacher Training in Kerala, India
Vasishta Yoga Research Foundation, Amritha Jyothi, Kerala
Yoga Teacher Training by Vasishta Yoga
Experience traditional hatha yoga in a beautiful ashram setting with yogacharya Saji. This four week residential course is based on a traditional way of teaching, in which students live in an ashram and study under the tutelage of a master teacher. The aim of our teaching is to prepare students to be competent and confident yoga instructors whilst guiding them to deepen their own understanding of yoga and its practical application in everyday life.
<strong>Improve yoga career and get certification</strong>
Upon successful completion of the course, students will receive a diploma in their area of study. Our diploma is a highly valued and internationally recognized certification presented by the International Vasishta Yoga Research Foundation. The Vasishta Yoga Research Foundation has successfully trained hundreds of students as yoga teachers and yoga therapists.
Highlights
27 nights accommodation
Learning concept of yoga
Theory and practice of Hatha yoga
Anatomy and physiology based on Hatha yoga
Learning teaching methodology
All vegetarian meals
26 days with instruction
English