2
Total of people that favorited this listing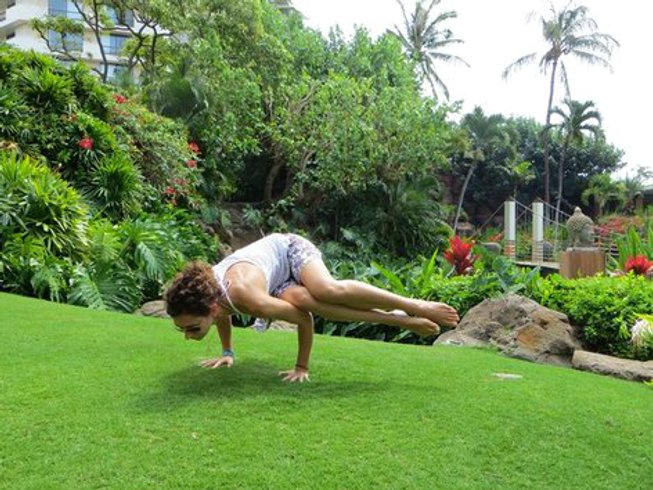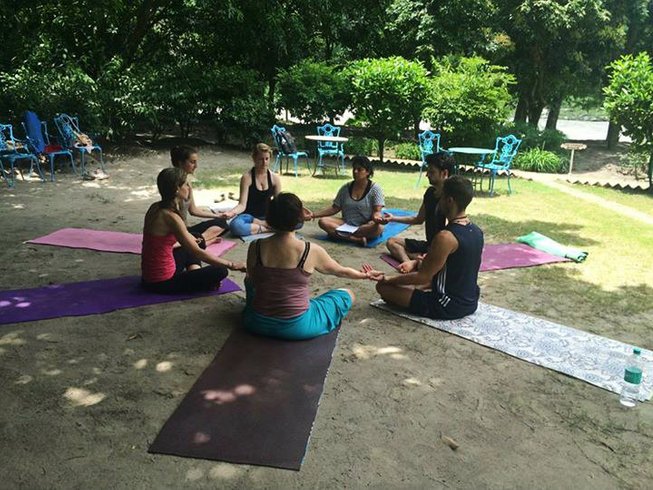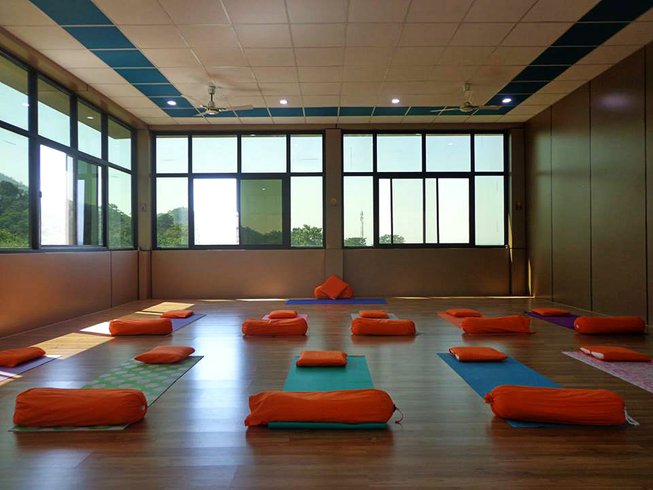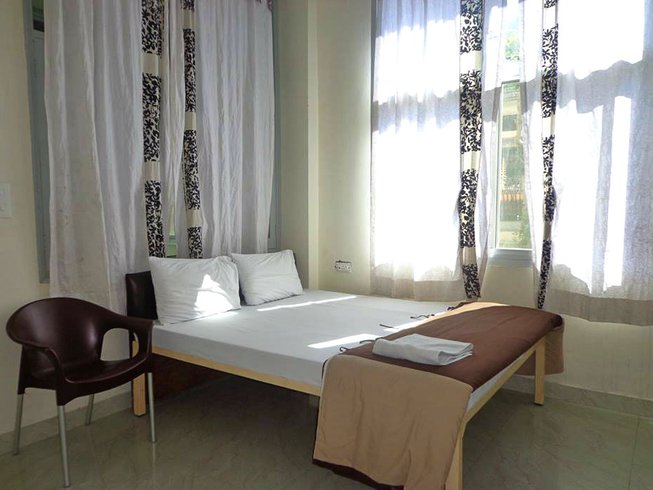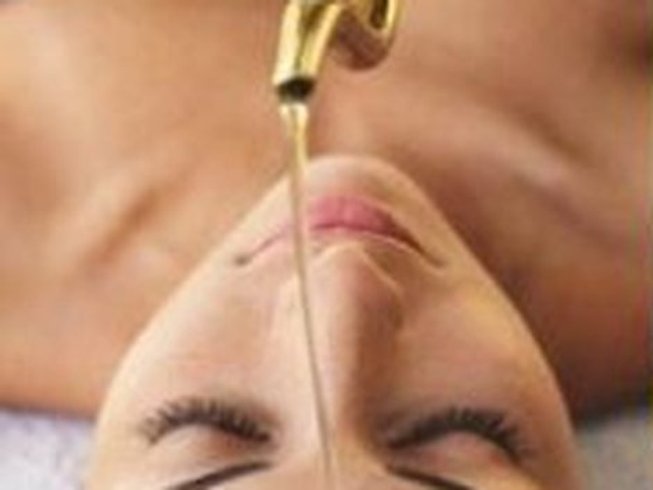 "Embrace true healing and peace!"





6 Days Yoga Therapy Retreat in Rishikesh, India
Yoga Village, Ram Jhula, Swarg Ashram, 249304
India Ayurvedic Treatment and Yoga retreat
You are in for a peaceful and healing affair with yourself in the tranquil side of Rishikesh, India. Rich in nature's beauty, with fresh breeze and mountain views, a picture perfect and authentic setting for a truly blissful rejuvenation. Experience this true bliss with a yoga therapy retreat from Suddha Anand Yogshala. With private one-on-one yoga classes that will help you find your center and Ayurvedic treatments personalized to treat and address your specific needs and requirements. Take this opportunity to relax, rejuvenate, purify your body and improve your welbeing.
Natural healing
This retreat is all about relaxing, rejuvenating, and healing yourself. Whether you suffer from frequent headaches, insomnia, stress, anxiety, depression, hypertension, a slipped disk, kyphosis, sciatica, would like to lose or gain weight, or are recovering from surgery, this retreat is ideal for you! Through a specific program of asanas, meditation, ayurvedic treatments based on your needs, natural healing and recovery not just of the body, but also the mind and soul, will be achieved.
Highlights
Daily private yoga classes
Consultation with yoga therapist
Consulation and assesment with Ayurvedic doctor
Daily customized ayurvedic treatments
Daily delicious and filling breakfast
5 nights accommodation
6 days with instruction
English
100% Satisfaction Guarantee
by BookYogaRetreats.com
We are so sure you'll be satisfied with Suddha Anand Yogshala Yoga Retreat that if the experience is not as expected, we will refund you. Everyone that pays via the BookYogaRetreats.com system is protected by 100% Satisfaction Guarantee!
Learn more
When you are not satisfied, we are not satisfied. Book via the BookYogaRetreats.com payment system and be sure that you will get the experience you expect or we will refund you. We have your back!
Money-Back Guarantee applies if:
Within 24 hours after the arrival date you contact organiser and

[email protected]

.
Within 24 hours after the arrival date you leave your booked retreat and accommodation.
Money-Back Guarantee terms:
All transactions have to be done via the BookYogaRetreats.com payment system.
The guarantee does not apply to any taxes or fees collected by any third party.
All claims are subject to verification by BookYogaRetreats.
It may take up to 30 days for your refund to appear on your credit card.
BookYogaRetreats.com reserves the right to modify the Money-Back Guarantee.
BookYogaRetreats.com promises that you will get what you pay for.
Hide all