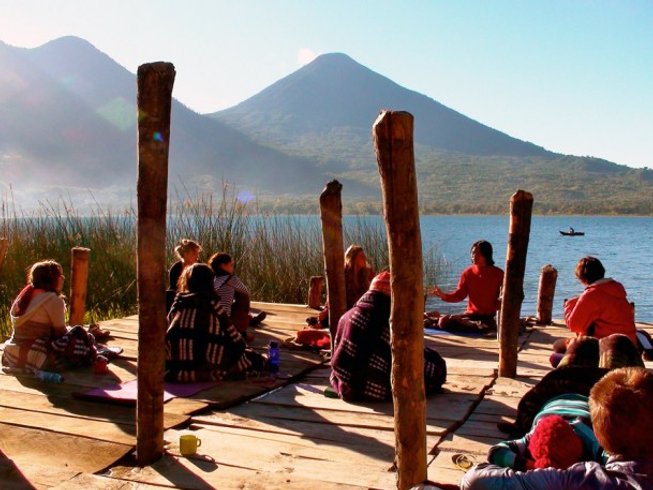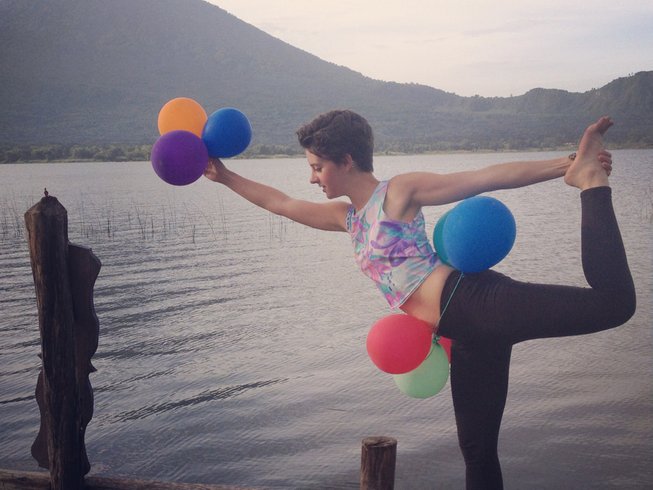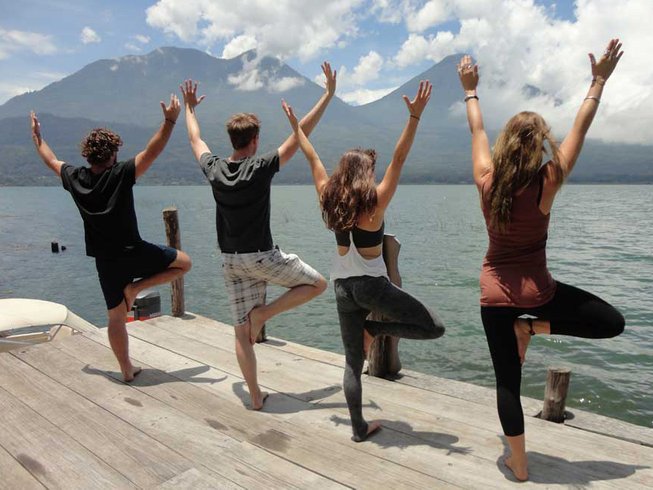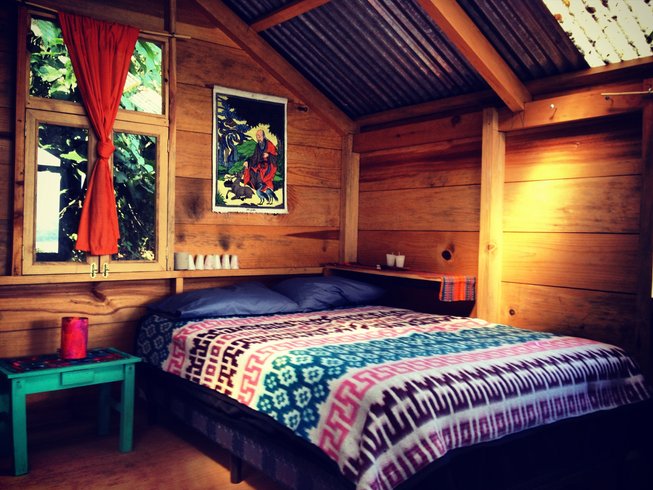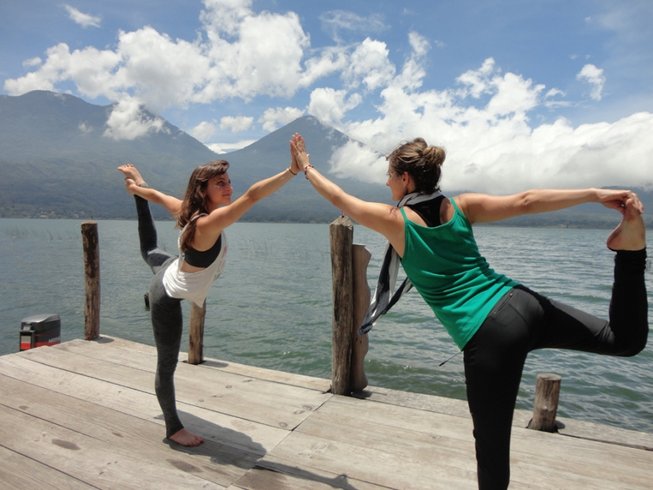 "Develop the style of Yoga you desire to teach"





21 Days Yoga Teacher Training in Guatemala
Mystical Yoga Farm, Apto Postal #24 ,Santiago Atitlan, Solola, Guatemala c.p. 07014
200-Hour Guatemala Yoga Teacher Training Course
Join SchoolYoga Institute at their home, the Mystical Yoga Farm, on the magical Lake Atitlan in the Highlands of Guatemala. In this serene landscape, surrounded by volcanos, lush greenery and healing waters, we will live together in community, sharing all aspects of daily life while incorporating the wisdom of yoga into each step.
<strong>Learn Sadhana Yoga</strong>
We teach Sadhana Yoga- The Yoga of Spiritual Practice, teaching both Hatha and Vinyasa flows. SchoolYoga Institute honors all traditions of yoga and has incorporated into the 200hr teacher training program two foundational sequences that will allow students to develop any style of class they desire you teach. The two sequences we teach are a Vinyasa Flow and Hatha Flow based primarily off the Ashtanga and Sivananda sequences respectively.
<strong>Registered Yoga School With Yoga Alliance</strong>
Yoga Alliance is a global registering body for yoga schools and yoga teachers. This training exceeds the standards set out by Yoga Alliance and you will be able to register as a Registered Yoga Teacher (RYT) after the training. SchoolYoga Institute has been offering Yoga Alliance registered teacher training courses since 2002.
Highlights
Meditation sessions as the sun rises across the lake
A total of 4-5 hours of Yoga practice and workshops each day
Practice Yoga in a secluded private property, accessible only by boat
An hour of Karma Yoga a day to contribute to the community and land
Expansive lectures, discussions and activities on Yoga
Yoga Alliance registered teacher training course
End your day with dinner Satsang
21 days with instruction
Spanish, English
100% Satisfaction Guarantee
by BookYogaRetreats.com
We are so sure you'll be satisfied with School Yoga Institute Yoga Retreat that if the experience is not as expected, we will refund you. Everyone that pays via the BookYogaRetreats.com system is protected by 100% Satisfaction Guarantee!
Learn more
When you are not satisfied, we are not satisfied. Book via the BookYogaRetreats.com payment system and be sure that you will get the experience you expect or we will refund you. We have your back!
Money-Back Guarantee applies if:
Within 24 hours after the arrival date you contact organiser and

[email protected]

.
Within 24 hours after the arrival date you leave your booked retreat and accommodation.
Money-Back Guarantee terms:
All transactions have to be done via the BookYogaRetreats.com payment system.
The guarantee does not apply to any taxes or fees collected by any third party.
All claims are subject to verification by BookYogaRetreats.
It may take up to 30 days for your refund to appear on your credit card.
BookYogaRetreats.com reserves the right to modify the Money-Back Guarantee.
BookYogaRetreats.com promises that you will get what you pay for.
Hide all