4
Total of people that favorited this listing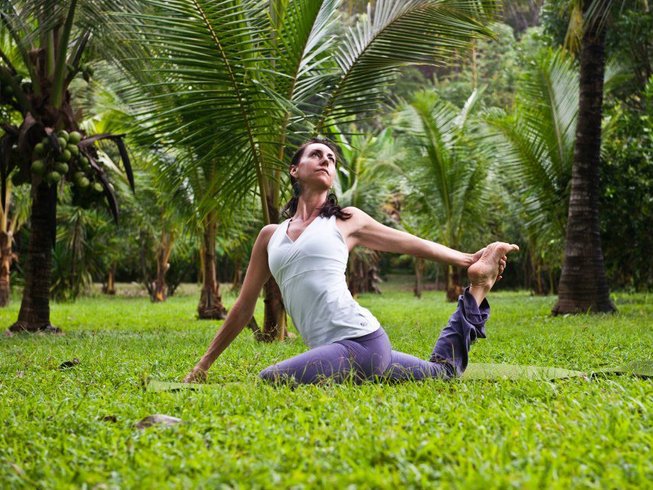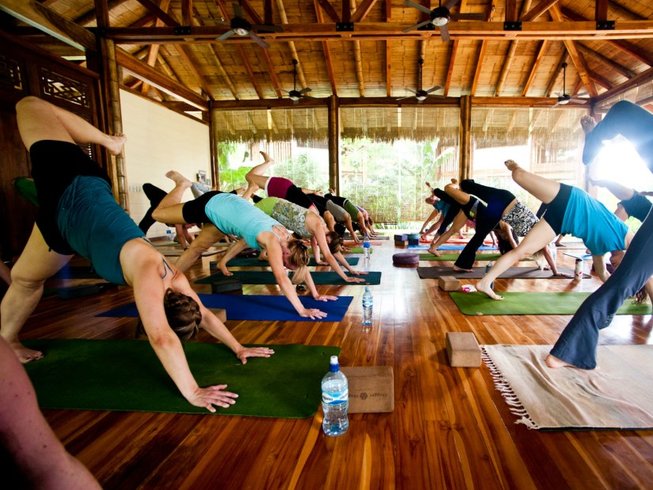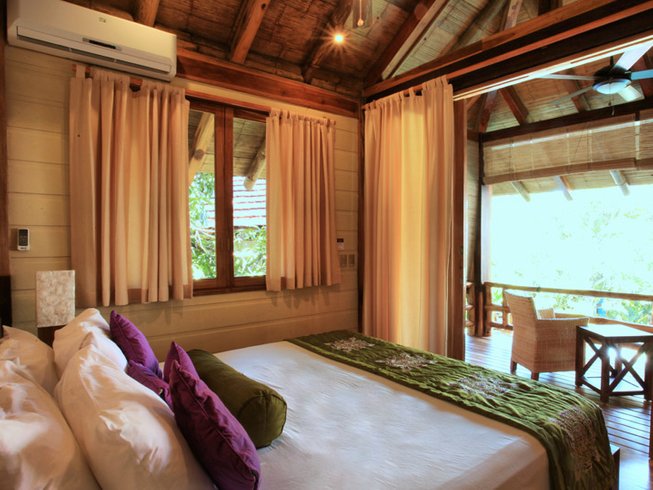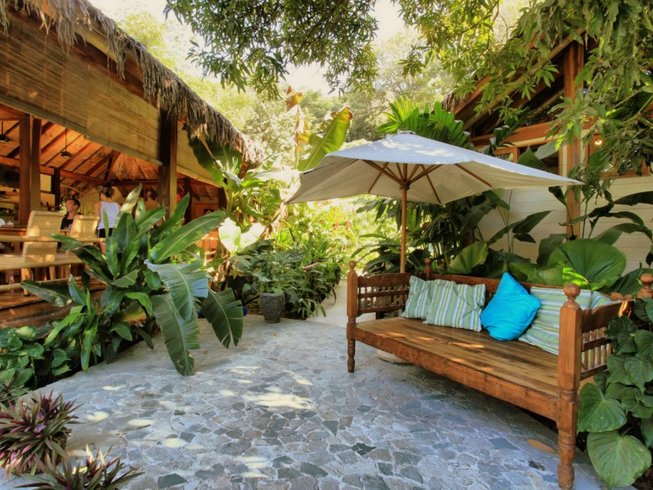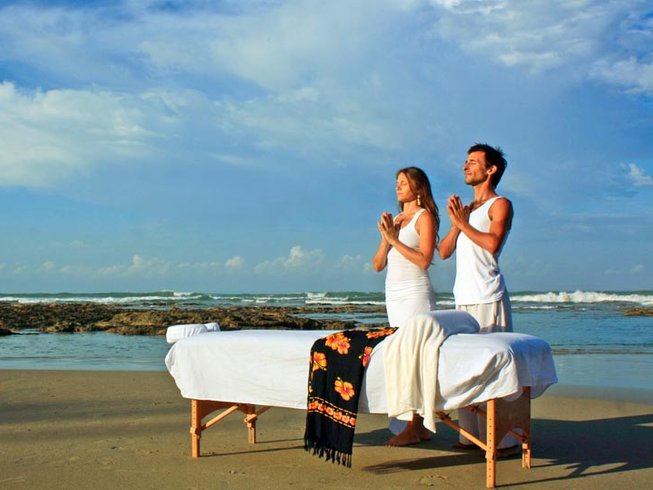 "Celebrate your love and find a peaceful mind with yoga holiday"





5 Days Yoga and Honeymoon Holiday in Costa Rica
Pranamar Villas, Near Cabo Blanco Nature Reserve, Santa Teresa, Nicoya Peninsula, Costa Rica
Yoga & Honeymoon Getaway in Costa Rica
Imagine you and your loved one, admiring the sunset of oranges and reds and as the sun comes down you sip on an exotic cocktail or fresh-pressed juice from our restaurant. Balinese-inspired accommodations spark romance and tranquility leads you and your partner fall in love all with each other over and over again. You can experience this picture of perfection in real life with Pranamar Villas. Spend your valuable honeymoon in a place with spectacular scenery, just a few steps away from a beautiful beach in Santa Teresa and make your dream honeymoon comes true with Pranamar Villas.
Unique fusion of yoga and honeymoon
Pranamar Villas offer you a deluxe honeymoon package that includes luxurious accommodation, breakfast and relaxing yoga class. Through yoga, Pranamar Villas will help you forget all problems, preoccupations and obligations and make sure you have an extraordinary stay during your honeymoon holiday. Our personalized attention will make your honeymoon everything you ever dreamed.
Honeymoon in paradise
In Santa Teresa, you have the perfect combination of relaxing beaches, exciting tropical rainforest and luxurious accommodations and spas. White sand beaches, lush vegetation and spectacular sunsets set an amazing stage for your romantic holiday. Off the beaten path on the southern tip of the Pacifics Nicoya Peninsula are some of the countrys most beautiful beaches, making Costa Rica listed as one of the Top 10 worlds honeymoon destination. Pranamar Villas is an excellent choice for your tropical honeymoon scene.
Highlights
1 yoga class daily
2 couples massage treatments
Flowers and a bottle of wine upon arrival
Professional and experienced yoga instructor
4 nights luxurious accommodation
A la carte breakfast daily
Dinner for 4 nights
4 days with instruction
Spanish, English