12
Total of people that favorited this listing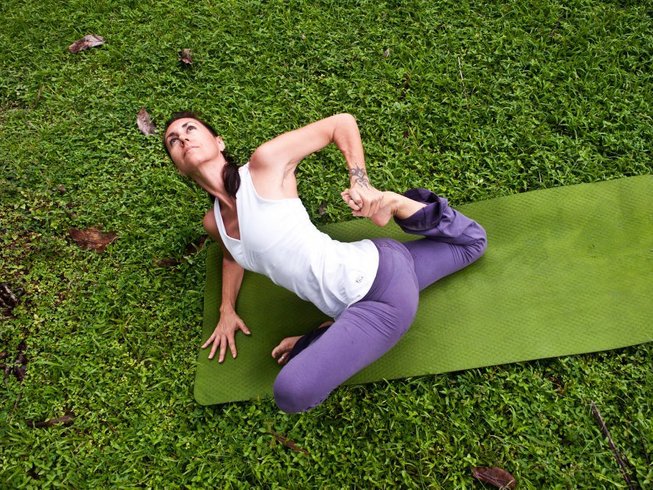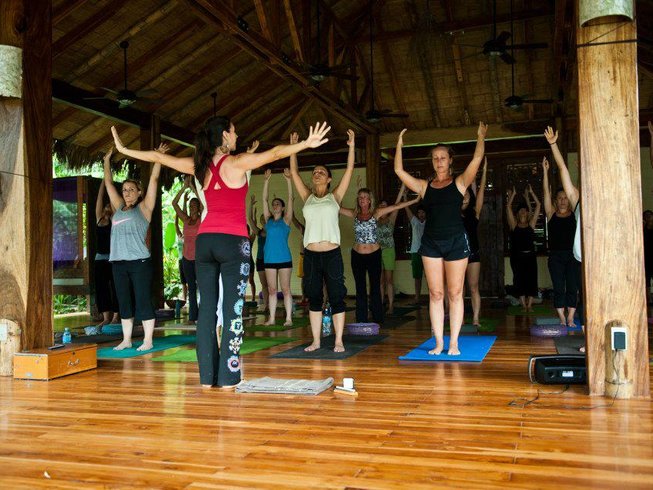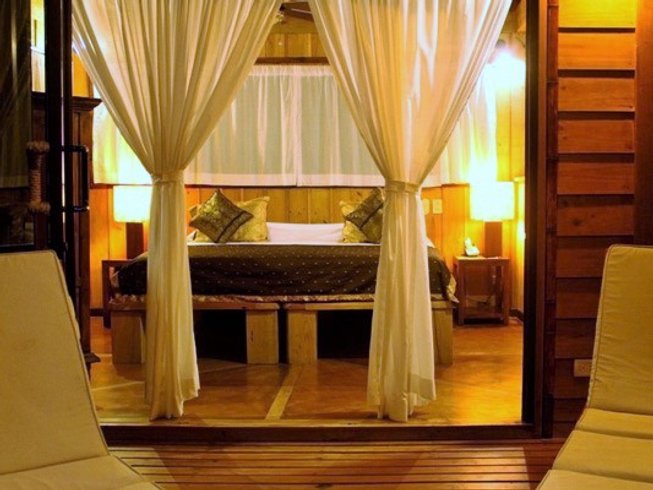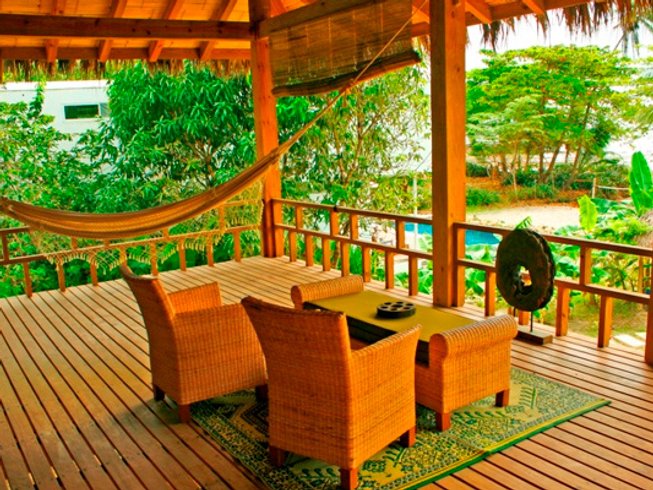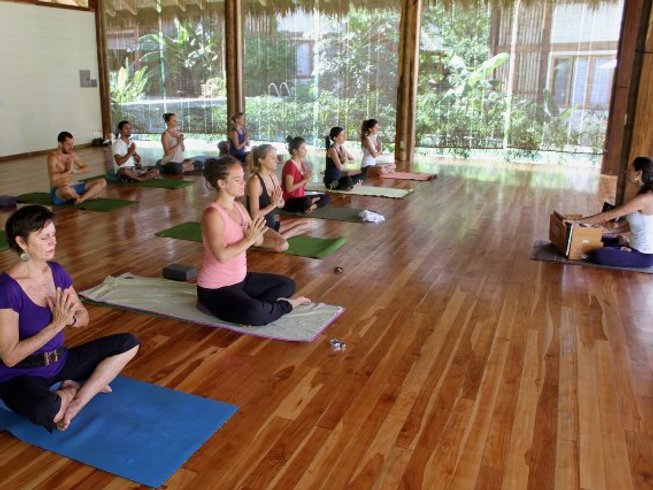 "Nourish your soul, restore your mind, and relax your body"




4 Days Yoga Retreats in Santa Teresa, Costa Rica
Pranamar Villas, Near Cabo Blanco Nature Reserve, Santa Teresa, Nicoya Peninsula, Costa Rica
Yoga Holiday in Santa Teresa, Costa Rica
Tired of ordinary-exhausting money-consuming holidays? Do you want to feel relax and happy upon returning? Pranamar Ocean Front Villas offer you a nice solution. Be the guest and you will pick up a lot of benefits from the yoga classes offered in the package. Yoga retreats, or holidays as they can be called, are incredibly popular nowadays as a way to have a healthy vacation. While traditional vacations often leave you feeling exhausted, yoga retreats actually energize and rejuvenate, the way a vacation is supposed to do. A yoga retreat is perfect if you are looking to deepen your practice, or try yoga for the first time.
Yoga retreat in a beautiful natural ambience
Pranamar Ocean Front Villas is an intimate, consciously designed oceanfront hotel. This wonderful villa recently built on the spectacular beach of Playa Santa Teresa offers guests tropical beauty and nature in an exotic and friendly ambience. Immerse yourself in the beauty and ease into natures rhythm as Pranamars experienced and caring staff take care of all the details; making sure your vacation is perfect. Pranamars beautifully designed open-air restaurant and tea lounge specializes in healthy, delicious cuisine using organic fruits and vegetables, local fresh fish, seafood and organic meats. We invite you to step into the rhythm of nature and breathe in the energy of the sea.
Highlights
One yoga class per person daily
Professional and experienced yoga instructors
Beautiful scene only a few steps away from beach
3 nights luxurious accommodation
Impeccable room amenities
Complimentary breakfast
3 days with instruction
Spanish, English