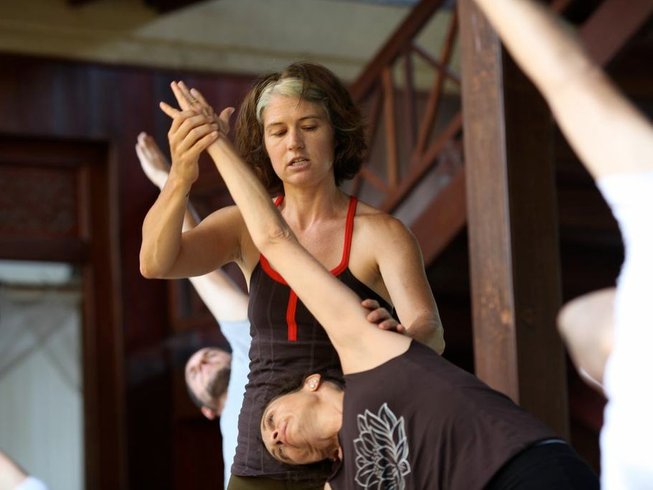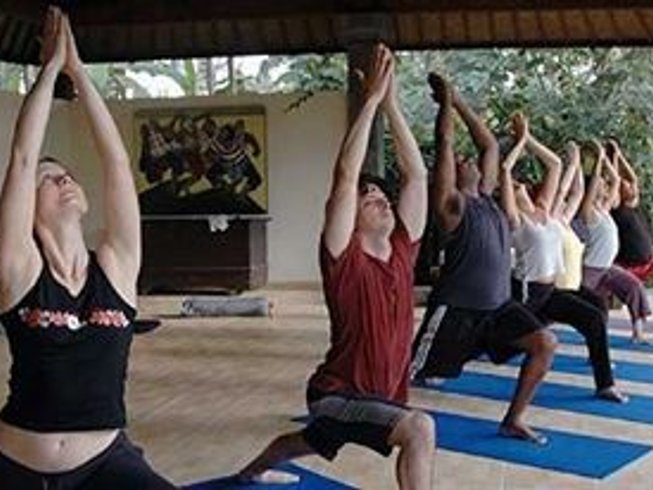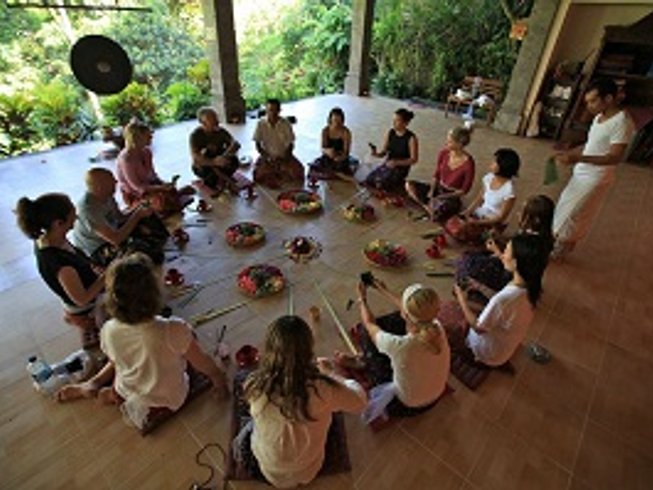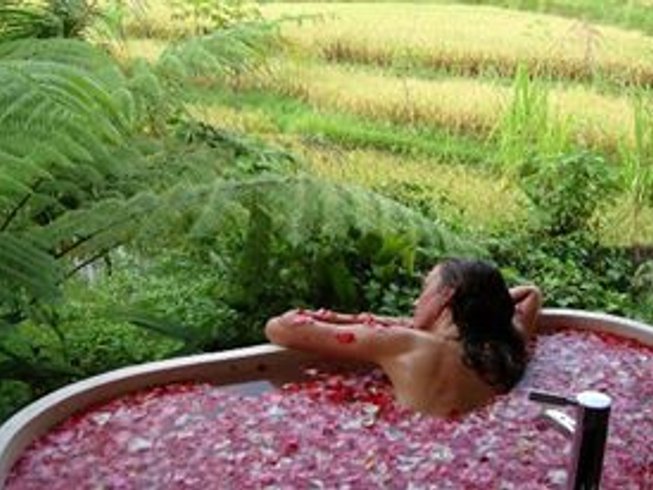 "Deepening your yoga practice and incorporate lifestyle"





6 Days Yoga Retreat to Deepen Yoga Practice in Bali
ONEWORLD Retreats Kumara, Jl. Suweta, Ubud, Bali, Indonesia
Bali Yoga Retreat by Kumara Sakti
This retreat we will emphasize ways to incorporate simple yoga and lifestyle techniques to help you live more fully. Learn to roll out your mat each day with clarity and understanding about what yoga asanas, meditations and pranayama practices are best suited to help meet your personal goals for better happiness, fitness and stress reduction. Enjoy 6 luxurious days to restore and renew your body, mind and spirit in the heart of Bali and give yourself time to reflect on your life's path in a tranquil environment.
Yoga in Bali for all levels
This retreat offers Vinyasa Yoga in the mornings and Restorative Yoga in the evening, and there is time to further your knowledge and experience with meditation and chanting during these sessions. The retreat is open for all levels of experience, yet ideally you have already some experience in yoga.
Highlights
1 private yoga session
Walking meditation session
Morning and afternoon yoga
Meditation and hike at Gunung Kawi
Visit to a local orphanage
5 nights accommodation
Well prepared meals
6 days with instruction
English