How Yoga Can Improve Your Motivation Skills
We're expert yoga travelers and we love helping you. BookYogaRetreats is the largest yoga travel website with 7559 unique listings in 251 destinations around the world.
Discover Yoga Retreats now
Life is a continuous cycle of good and bad things. When life brings us constant trouble, we tend to get discouraged and demotivated. Waking up each morning stops being a bless and turns into a burden. Some of you may experience this right now. I bet that when the sun comes up and you have to get up, you frequently wonder how to avoid today's responsibilities and challenges.
In mornings like these, waking up early to practice yoga is not even an option, although that's exactly what you should be doing to boost your daily motivation.
The practice of yoga has already been proven to be very effective in the process of defeating stress, anxiety, and depression. Luckily, you don't have to get to that point. If you decide to take action and begin practicing yoga on a consistent basis, your motivation levels will go up and up. This way, you'll be able to develop a healthy and productive lifestyle while accomplishing all your goals.
With no further ado, in today's post, we're presenting you some relevant insights that'll help you understand how yoga can improve your motivation skills.
1. Respecting Your Journey Towards the Result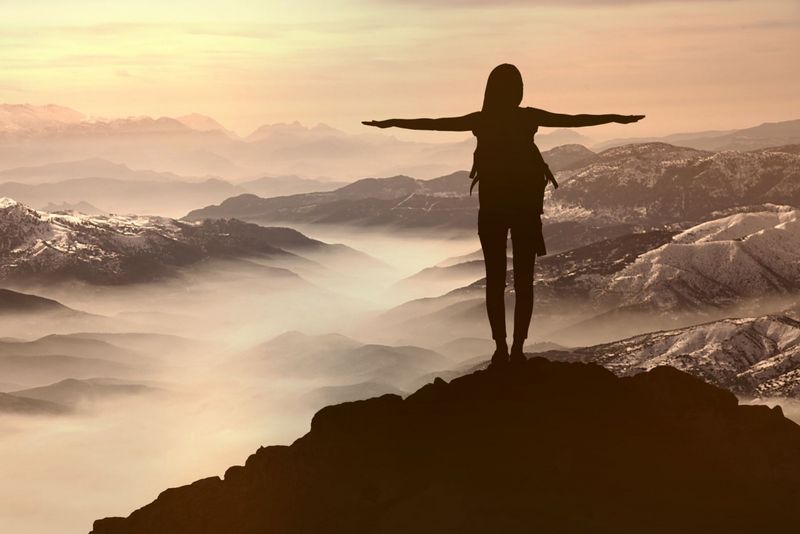 Here's one important thing to learn from the practice of yoga: to be able to achieve something, you must respect your journey towards what it is that you want to achieve. Let's see how you can do this. When you think of yoga, you're picturing it as an easy and relaxing type of exercising.
Once you involve yourself in the practice of it, you'll realize that staying strong and steady in different yoga poses is harder than it looks. You shall find your full balance in the poses only after a few weeks of daily commitment and actual practice. Once you become aware of your progress you'll become motivated to become better.
In addition, the practice of yoga will teach you how to be more disciplined. This goes hand in hand with motivation. Whether you like it or not, the more self-disciplined and motivated you are throughout the day, the more positive outcomes will result in your life. You can even try yoga and writing, it will not only give you a creative boost but the daily preactice of writing a few lines will also count towards your motivation efforts and help you become more disciplined.
Therefore, yoga teaches us that in order to reach the result we want, we must respect the journey by paying time, focus, and effort on a consistent basis.
2. Practicing Meditation
You could say that you can achieve the effects mentioned above through other forms of physical exercises like jogging or Pilates. However, what truly differentiates yoga from the rest of the physical exercises is that fact that it involves another important sub-practice such as traditional meditation and meditation in movement. You can't perfectly reach the yoga poses only through physical training, it's primarily the mind that's leading you there.
The practice of yoga involves two parts. The asanas, which means the physical plane and the body postures, followed by the mental practices which represent the mental plane and the basic action of relaxation and meditation. Meditation actually has the power to phisically rewire your mind for better pathways and reinforcing the positive way of thinking rather than the negative.
Tom Jeffrey, an HR manager, advises that: "One of the simplest "types" of meditation for beginners involves clearing the mind by letting everything go, all while focusing on the breath, on the beatings of the heart, or on specific auditory stimuli. You can start the process by auto-suggesting that you are strong, relaxed, and that this is the perfect moment to focus and meditate."
By meditating in this way, you'll tap into your subconscious mind's wealth and power, the place where you'll find your daily motivation and inspiration. Soon enough, you'll realize that the aspects that used to make you complain are already more like challenges rather than burdens.
3. Dealing with Your Emotions Towards Personal Growth
The practice of yoga also teaches you to deal with your emotions through a very useful type of meditation. We're talking about the practice of mindfulness, which has been proven to be very effective for therapeutic sessions. Yoga and mindfulness are so healing that they can even help people with eating disorders overcome them.
In order to understand how mindfulness can help you come to grips with and manage your emotions, you need to know the true meaning of mindfulness. So, to put it simply into words, mindfulness and its practice means paying attention to the present moment.
Living in the present moment, which is actually the only moment that exists, allows us to analyze our feelings and understand why we're giving them so much importance. By using the power of NOW consistently, you will embark on a journey to a better understanding of self while also effectively improving your motivation, skills, and growth.
Conclusion
As you now know how yoga may potentially improve your motivation skills, you're all set to start changing your life. If you can motivate yourself, you'll know how to motivate everyone around you. Stop complaining and take control over your thoughts and actions and become that vibrant person that always lights up the room.
---
You can read more of Michael Gorman's articles by following his work at Awriter or via Facebook .
---
Looking for a great way to break your lack of motivation routine and reinvent yourself? A restorative yoga retreat may be just what you need to turn a new leaf and start anew!