Top Yoga Destinations to Visit in November
The go-to resource for planning your yoga retreats & holidays. Find all you need to know about destinations and take your practice to the next level.
Discover Yoga Retreats now
November brings the last fall foliage in the Northern Hemisphere, but it also brings the first flurries and cold snaps as winter is inching closer and closer. It's the perfect time to head to warmer climates. And there are plenty of amazing choices.
Once again, we've looked at the data and based on what destinations are popular among the travelers who already inquired about a yoga holiday in November, we've put together this article. Ready, set, go!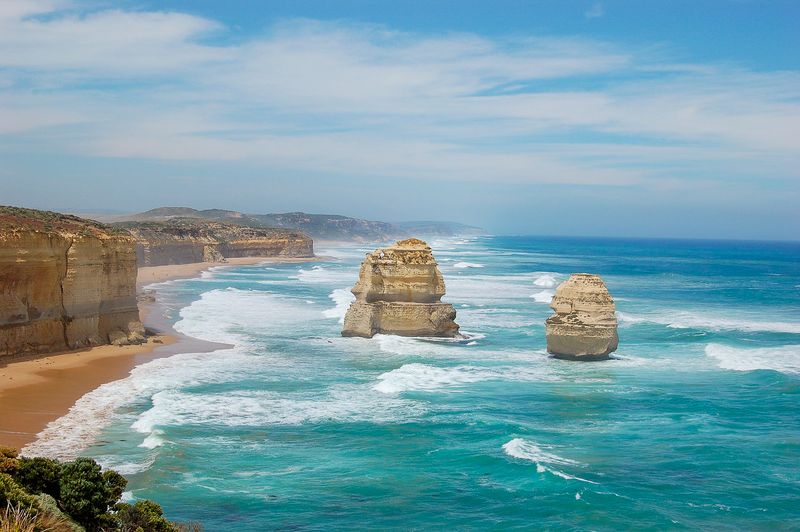 Australia is so large and diverse it's quite impossible to just say no to Australia this month and expect to bask in the sun on the beach. If we were to suggest an area, then it's South Australia where you want to go. Adelaide is a city of arts and culture, there's wildlife spotting as well, and the wines produced here are amazing.
November is a great month to travel within Australia. Spring is ending, making room for the tell-tell signs of summer: higher temperatures and higher humidity. Thanks to the kids being at school, November benefits from the off-season perks: flight and accommodation prices are reasonable.
But November is closest to what you'd call perfect weather no matter where you head to in the country. Outdoor music and festivals pop up everywhere as the weather gets warmer. The annual Margaret River Gourmet Escape celebrates the local produce and takes place in mid-November in Margaret River, Western Australia, while the Uluru is home to the Field of Light.
If you have yoga on your mind, you are really spoilt for choices. Between eco-lodges in the Daintree Rainforest, and organic farm in Byron Bay Shire, plenty of retreats which include spa and surfing, and many options for a health-oriented yoga retreat, there is something to suit any budget and taste.
The average high temperature in Sydney and Melbourne is 24C/75F, while in Brisbane is higher at 27.3C/81F. In Adelaide it is 24.4C/76F.
If you've always dreamt of trekking in the Himalayas, November is the perfect time to tick this off your bucket list as November is the best time to visit Nepal. The days are crisp and clear, making for amazing mountain views. The weather is warm and dry, which is perfect for sightseeing and trekking. Be careful to pack layers if you plan to do any trekking, though, as the temperature gets colder as you climb. Since winter is approaching, the number of hikers is lower, though, so you can enjoy less busy treks.
But Nepal is not all about trekking. There are numerous Hindu temples to check out, with the Pashupatinath Temple being one of the most sacred Hindu temples in Asia. Or you can explore the fascinating Chitwan Village, which highlights the traditional values and history of the Tharu people.
If you are planning to join a yoga retreat in Nepal, there are plenty of choices. The area is perfect for photography so you can mix this activity with yoga classes. Or you can try river rafting alongside yoga. And of course, there's also trekking to be combined with yoga.
The average high temperature in the capital of Kathmandu is 20C/68F, while it can get down to 5C/41F overnight.
The month of November kicks off with the Day of the Dead (Nov 2). Mexicans remember and honor their deceased loved ones by visiting cemeteries, decorating the graves and spending time there with their deceased friends and family members.
Large parts of Mexico have a tropical climate, which makes the country a perfect choice for a winter getaway. In November, you'll get plenty of sunshine and high temperatures in the popular resorts in Playa del Carmen and Cancun. The Yucatan peninsula is not only easy to access but also a hotspot for anything winter sun. Whether you prefer a luxury holiday or a cheaper alternative, you'd be spoilt for choices. And don't forget to check out the incredible Mayan sites of Tulum and Chichen Itza.
Whether you want to head to the Mexican jungle to join a yoga retreat, stay around the Tulum area and enjoy the amazing weather, sites, and cenotes, or just decide to take a relaxing yoga and relaxation retreat by the beach, you will have a lot of fun picking the perfect yoga retreat in Mexico.
Temperatures average 30C/86F during the day in Cancun, with the high temperature only dropping to 20C/68F in the night time.
---
Not looking forward to the cold weather? No problem! Just check out our selection of yoga retreats in the Caribbean and enjoy practicing on the beach in a warm climate!