12 Wishes: 12 Yoga Retreats to Celebrate New Year's Eve [Updated]
The go-to resource for planning your yoga retreats & holidays. Find all you need to know about destinations and take your practice to the next level.
Discover Yoga Retreats now
We're entering the home stretch of an intense 2018. And what better way to end the year on a high note than taking the time to reflect, meditate and being grateful for all the blessings that we've received over the past 12 months? A yoga retreat has the perfect setting for it. It is an excellent way to recharge, create resolutions and get ready to make 2019 memorable.
So, if during the 12 days of Christmas your true love doesn't send you a thing, here are 12 New Year's retreats that will definitely bring you more benefits than a partridge in a pear tree.
1. Reflect on your year in Bali, Indonesia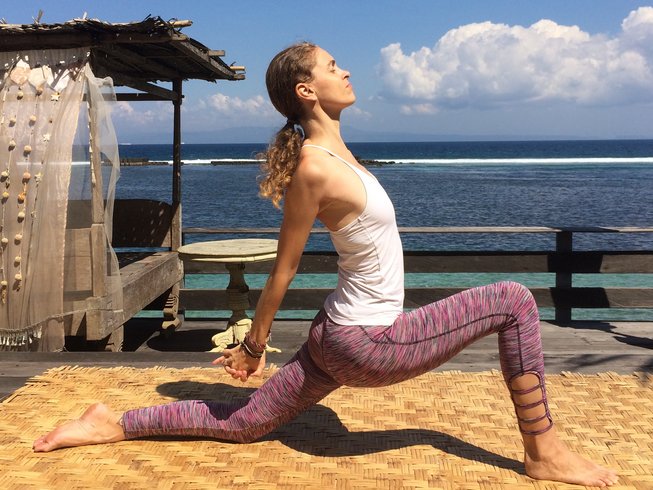 Imagine a place nestled among coconut palm trees, just next to the beach with crystalline water perfect for swimming and snorkeling. Well, that's Bali! A heavenly destination to help you finish the year feeling at peace and fresh for the year ahead.
At the How are you really? retreat in Bali, you'll make the New Year celebrations about you and only you. Here, you'll prepare for the new year on a spiritual, physical and emotional level. There are workshops, classes, and several activities to take a moment to ask yourself how the year has gone, forgive the ones who hurt you, forget the negative, and embrace the good memories.
Duration: 7 days
Price: From $1290
2. Enjoy Nature in Kep, Cambodia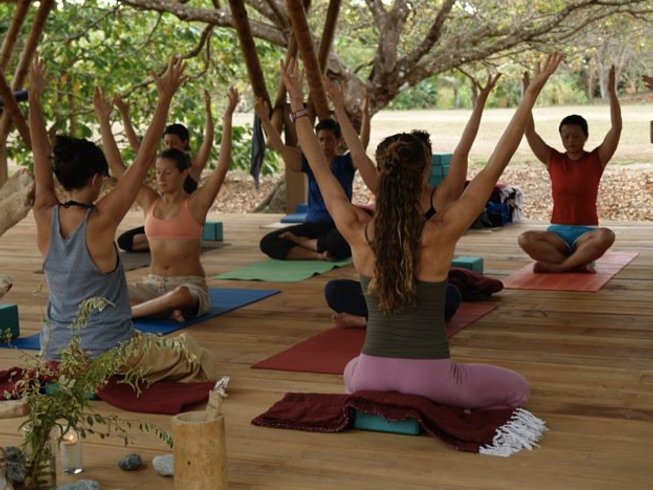 Be in nature and be natural on the Vagabond Temple retreat in Cambodia. Here you'll find all the freedom to be yourself, laugh, celebrate, discover new things and live life to its fullest. And to keep up the good spirit once you return home, the certified yoga teachers in charge of the retreat will give you the necessary tools and support to enable you to practice yoga on your own and stick to the practice throughout the whole year.
Duration: 8 days
Price: From $445
3. Do meditation in Byron Bay, Australia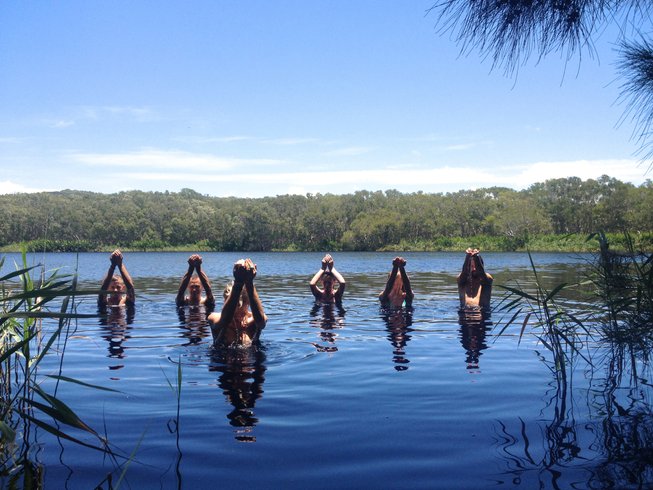 Byron Bay and The Northern Rivers are two of the most beautiful and spiritually uplifting locations in Australia. Here, where Aboriginal rituals used to be performed, it's a perfect setting for a meditation retreat.
The UOCA retreat in Australia takes advantage of this mystical region to create an awesome program that will immerse yourself in pure and traditional yoga and meditation practices. Along with Ayurvedic meals, workshops, and holistic massage sessions, this holiday is a must for those looking to deepen and expand their spirituality.
Duration: 8 days
Price: From $865
4. Rejuvenate your body and mind in Fuerteventura, Spain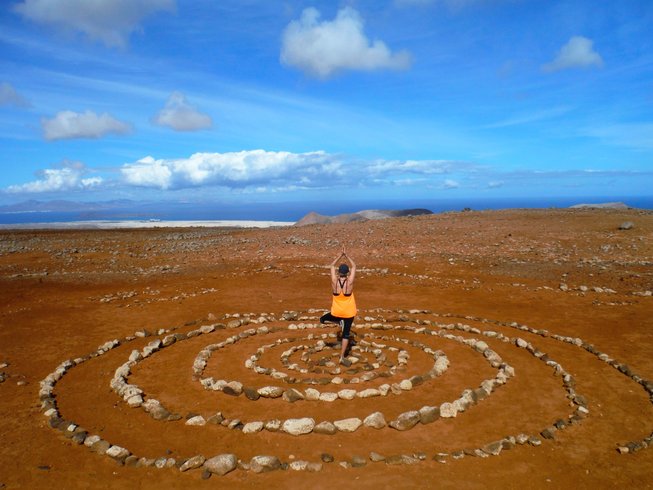 Another year has passed and, for some, that's only a reminder of how we all get older. But on this New Year yoga retreat in Spain, you'll truly feel as if age was just a number. 7LemonsHouse offers regenerative activities, relaxing massages, meditations, and lots of workshops for you to reboot and start 2018 feeling younger than ever.
In addition, this retreat features bike tours to be amazed by the surroundings of Fuerteventura, healthy cooking courses, lots of yoga sessions, and the unique opportunity to walk in the crater of Calderon Hondo.
Duration: 8 days
Price: From $1360
5. Play in the snow in the mountains of Austria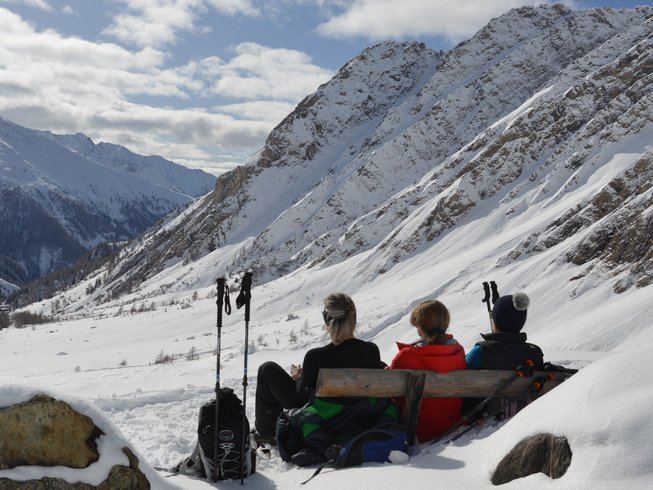 If you're not the kind of person who shies away from freezing temperatures and prefers a snowy holiday season, this is the retreat for you. At 1800 meters above the sea level, in the middle of Hohe Tauern National Park, MoaAlm Mountain Retreat is the ideal place to spend New Year's Eve building a snowman, hiking, skiing and, of course, performing your best asanas in the middle of a winter wonderland!
Duration: 8 days
Price: From $1371
6. Appreciate silence in Chiang Mai, Thailand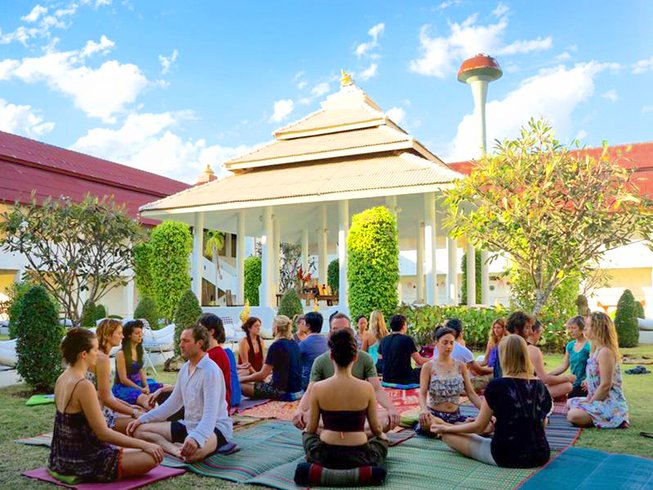 Shhh!... 2019 is about to start.
How about 6 days of complete silence for a soulful journey into your heart to truly meditate and reflect on the year that has passed? Well, it could all happen surrounded by the beautiful mountains and lush countryside in Chiang Mai at this silent retreat in Thailand by Mahasiddha Yoga.
By just being quiet you can learn many things, but to complement this great experience, you will also take part in lectures, interactive exercises, yoga sessions and enjoy delicious vegetarian meals to help you achieve complete mindfulness.
Duration: 6 days
Price: From $198
7. Finish the year on the beach in Puerto Plata, Dominican Republic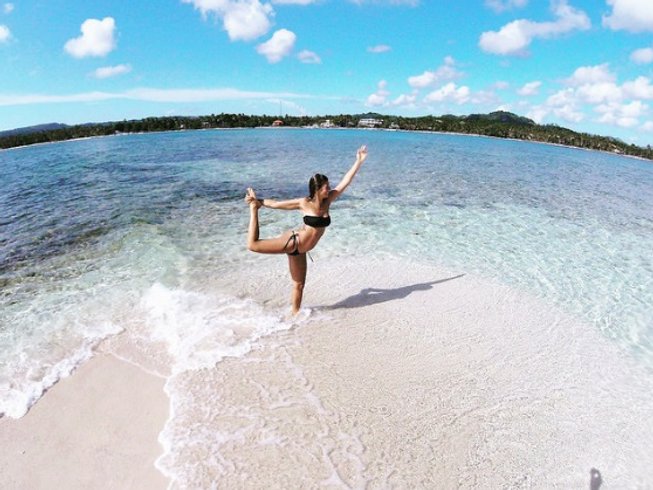 There's something magical about the ocean that just calms you down and allows you to feel as if your whole self was in perfect balance. The sound of the waves, the sea breeze on your face, and the warm atmosphere all combine to make beaches all over the world everyone's favorite place to celebrate New Year's Eve.
The Dominican Republic is famous for being home to some of the most spectacular beaches. That's why, The Yoga Loft has organized this New Year retreat to finish 2018 the best possible way with Acro Yoga, SUP Yoga, surfing, and many other activities that just feel better on the beach.
Duration: 8 days
Price: From $1320
8. Learn Pranayama in Cornwall, England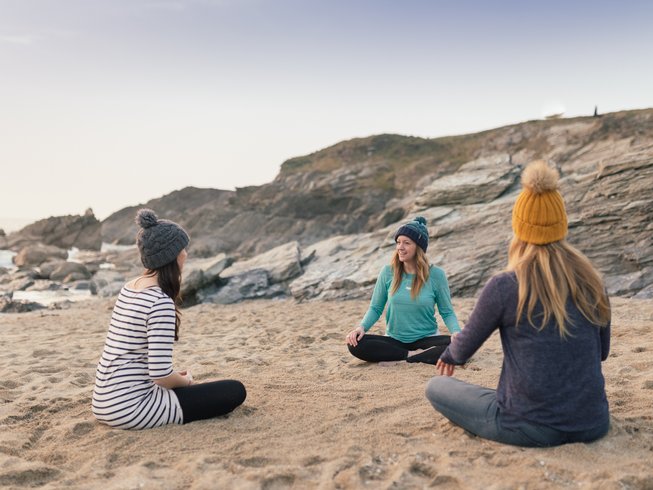 Welcome the new year with a group meditation session and round off 2018 with nice Pranayama and meditation around the campfire. On this holiday, you'll learn how best to live your year ahead with meditation principles, while having the opportunity to ask all your burning questions on this topic to the rest of the group and the certified instructor.
This New Year retreat in Cornwall by Viking Hit Camp, also offers daily restorative yoga sessions, meals, snacks, drinks, massages, and everything you need to be pampered the way you deserve.
Duration: 8 days
Price: From €516
9. Surf, Yin Yoga & Vinyasa in Ericeira, Portugal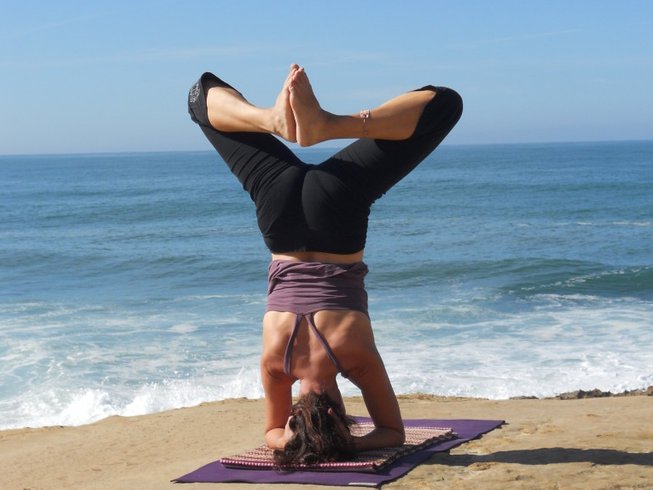 Leave behind the noisy festivities and embark on a journey of transformation with this New Year & Christmas retreat in Portugal. Start your days with an active Vinyasa flow, get pampered with an afternoon massage, enjoy a coastal walk, and unwind at night with a restorative Yin Yoga class.
But a retreat in Portugal wouldn't be complete without surfing, and since Ericeira is a renowned destination for surfers, it is the place to take advantage of the professional instructors that will guide you during an optional surfing class, no matter your level.
Duration: 8 days
Price: From $594
10. Try Hot Yoga in Puerto Morelos, Mexico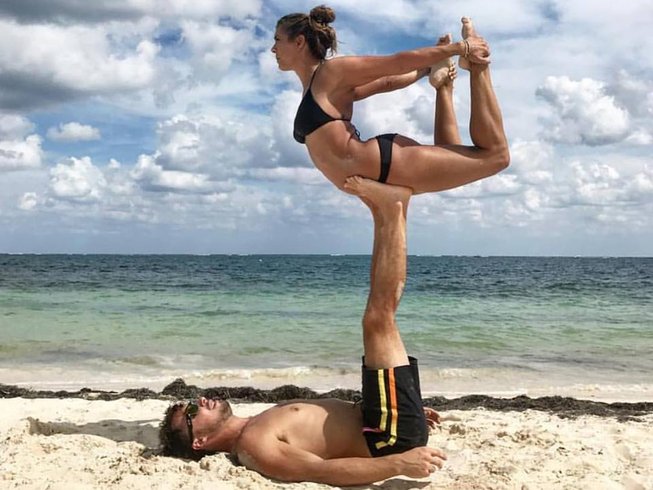 Puerto Morelos is a quaint little town near Cancun, privileged by the same magnificent views of the Mexican Caribbean, but with a much calmer and relaxing atmosphere. This is where Casa Om hosts this incredible Hot Yoga retreat on New Year's Eve.
Here you will sweat out all the toxins through several hot yoga classes and welcome 2019 with Vinyasa sequences overlooking the ocean. In addition, you can do snorkeling in the nearby locations, where you can even spot sea turtles!
Duration: 8 days
Price: From $1299
11. Do Pilates in California, USA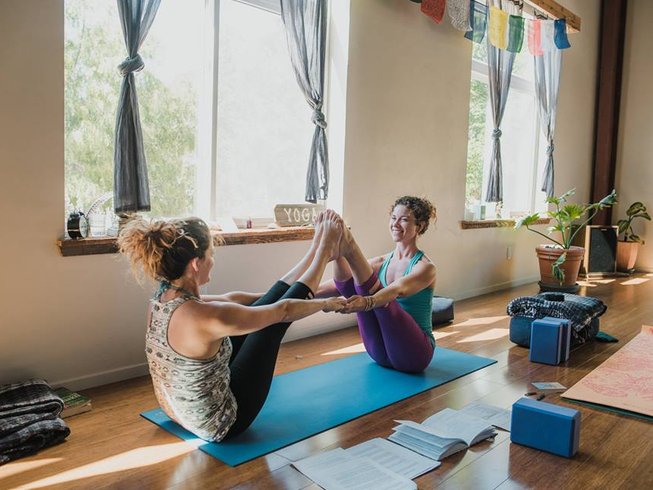 Why wait till the new year starts to get in shape? Finish off 2017 active and tone your body on this Pilates & yoga retreat in California. Held in a picturesque mountain paradise, Sagrada Wellness is an acclaimed retreat due to its top-notch instructors and rich program with Pilates sessions, Vinyasa Yoga, restorative classes, Qi Gong, and a luxurious venue with jacuzzi and saltwater pool.
Duration: 5 days
Price: From $1415
12. Set your New Year resolutions in Gers, France
This is the ideal getaway to kick back, relax and stay away from the noisy New Year celebrations of the city. This cozy yoga retreat in France does not only offer daily yoga and meditation sessions but also spirituality, nature walks, pagan poetry (amazing, right?) and journal goal-keeping just in time for the year ahead.
And to welcome 2019, there's a vegetarian feast with a little bit of dancing and hot cocoa, just to show some healthy cheer!
Duration: 6 days
Price: From $628
---
Want to wait for a yoga retreat until 2019? Maybe an Easter yoga holiday is what you need!