Top Yoga Destinations to Visit in June
The go-to resource for planning your yoga retreats & holidays. Find all you need to know about destinations and take your practice to the next level.
Discover Yoga Retreats now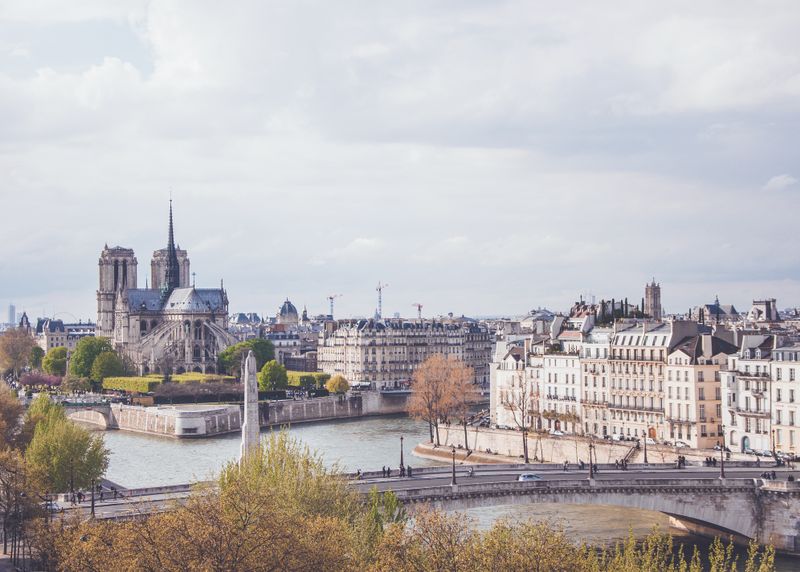 June is one of the few months that are perfect for visiting Europe. If you want to head to the Mediterranean, it's not yet too crowded or too hot, whereas the Northern regions offer pleasant weather. And although it's still technically spring, the temperatures are summery, and many large cities see peak travel season just about now.
But where should you go if you have yoga on your mind, too?
We've done the legwork for you and searched for the top yoga destinations to visit in June that our customers have inquired about in the past three months, where you can book retreats of all kinds and if you're lucky, you might even find a cheap flight.
Small in size, full in flavor and available to nibble on while you are enjoying an evening out in Spain. We are talking about tapas, of course. No matter your dietary preferences (or restrictions), you will be able to find something to please your taste buds.
June is a great month to visit Spain - although the temperatures start to be hot in the south-, it is warm in much of the rest of the country. The weather is quite reliable, with glorious sunshine. June is the perfect time to explore Madrid and Barcelona. You can attend events such as a flamenco festival or a dance music festival.
Planning to go on a yoga retreat in Spain? Stay in Barcelona if you enjoy city life. Or head to one of the charming islands for a rejuvenating pilates and yoga retreat.
The average temperature is 20.7C in Madrid, 20C in Barcelona, and 23.9 C in Seville.
Unless you've been living under a rock, you know by now that Game of Thrones is a major hit and that the Croatian city of Dubrovnik doubled for King's Landing. So why not join the crowds – literally – and make your way to Croatia this June?
Boasting a lovely Adriatic Sea coastline, Croatia benefits from the microclimate the sea creates. The days are sunny and warm in June but bring some warmer clothes for the evenings and nights. In and around the capital of Zagreb, the summers are hot.
Head to Dubrovnik and soak up the 12 hours of sunshine a day that it is blessed with. And while you're at it, explore the Old Town and don't forget to take the Game of Thrones tour. There are some spectacular beaches to check out, as well as lush national parks.
If you are planning to join a yoga retreat in Croatia, Rovinj, Korcula, and Hvar offer excellent options to add exciting adventures to the yoga classes. Whether you prefer a sailing and yoga holiday or a detox, meditation, and yoga retreat, you have plenty to choose from.
The average temperature is 19C in Zagreb, 21 C in Dubrovnik and Hvar.
While it may be quite tempting to head to the amazing beaches France has to offer, why not head to the mountains and enjoy the fresh spring air this June? You can choose between a light, moderate and hard walk in the country.
The weather is mostly warm, but you can expect hot days as well as colder ones. Pack layers and you should be fine, especially if you head to the mountains or the beach.
June is peak season for the capital of the country, Paris, so if you don't mind the crowds, add it to your itinerary. It is bustling, busy, and with loads of things to do. Not a fan of the capital? Then Nice or the Alps are waiting for you!
Should you have a yoga retreat in France in mind you should be pleased to hear that yoga is growing popular in the country. The South of France is a great choice if you want to mix a yoga retreat with wine tasting. Or you can head to the Pyrennes for some hiking alongside the yoga classes.
The average temperature is 18.3C in Paris, 20.9C in Nice, and 19.8C in Toulouse.
---
Looking for a place to join a yoga retreat this June? Check out our yoga retreats in Europe, many combining yoga with meditation, hiking, and detox.