Top Yoga Destinations to Visit in July
We're expert yoga travellers and we love helping you. BookYogaRetreats.com is the largest yoga travel website with 6742 unique listings in 251 destinations around the world.
Discover Yoga Retreats now
While July is mostly known for the sparks that fly on Independence Day and Bastille Day, it is also one of the most active months when it comes to festivals all over the world.
It is peak travel season in Europe and across the Northern Hemisphere. Expect crowds, high prices, but also a lot of things to do no matter where you travel to.
In this article, we've looked again at the countries which got most inquiries for yoga retreats. So, grab an ice cream and enjoy daydreaming about the top yoga destinations to visit in July.
Yoga and Volcanoes in Indonesia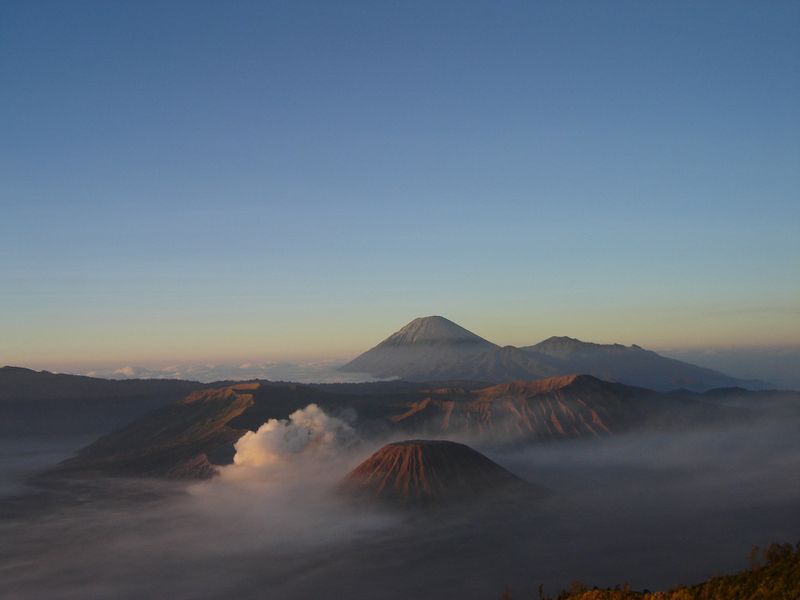 When you say Indonesia, you most likely say Bali. And while Bali is a great place to visit, you may also want to check other areas. If you like to be active, you can visit various volcanoes and craters. If volcanoes aren't your thing, then maybe temples are. The world's largest Buddhist monument is in Borobudur and its setting is gorgeous. And you can always add an archeological site or two in the mix.
July is one of the driest months in Indonesia, with sunny days, which means it's high season. If you want to avoid the crowds, book your trip for early July. Yogyakarta on Java can experience an average high temperate of 29C. Bali also sees warm days with little rain and an average high temperature of 28C. The same weather patterns can be found in Lombok and the Komodo National Park.
We recommend
Serenity Eco-Guesthouse and Yoga
This gorgeous center is located in Bali and offers an eco-lodge, yoga retreats, as well as yoga teacher training. The retreats offer the chance to enjoy beautiful beaches while you practice yoga. Most of the retreats are available all year round.
This next stop is an international yoga center that offers yoga classes, retreats, workshops, yoga teacher training, and surfing lessons. If you haven't yet tried a yoga and surf retreat, it's time to book one. There are three retreats available in July.
Yoga and Active Vacationing in Canada
Very well known for the vast wilderness and exciting cities, Canada is a great place to visit during summer. Whether you choose to explore Toronto, Vancouver, or Montreal, or you plan to eat your weight in poutine, you'll certainly have fun here. But don't forget to explore the nature as well: you can go canoeing in Banff or mountain bike in British Columbia. Fancy a road trip, maybe? The 300km Cabot Trail follows the coast of Cape Breton and offers fantastic views.
Sunny and long days are what characterize the weather in July in Canada. This means, of course, that the peak travel season is upon us. For those who love outdoor activities, this is the month to try them, especially in Banff.
Calgary sees an average high of 23.2C , Vancouver 22.2C, and Ottawa 26.6C.
We recommend
Forks of the Credit Inn Yoga & Wellness Retreat
This is a historical residence in Caledon, Canada, which offers yoga retreats. They run two retreats in July. If you love adventure, then their camps are for you. Aside from yoga and meditation sessions, you also get to hike in Forks of the Credit Provincial Park.
It is an adventure resort which offers glamping, rafting, kayaking, hiking, yoga and wellness retreats. You can choose vegan meal options. If you always wanted to try a whitewater rafting adventure during a yoga retreat, you cannot miss this chance. They offer four yoga retreats in July.
Yoga and Horse Riding in Costa Rica
Costa Rica is heaven for active vacations lovers. Whether you want to go horse riding, zip lining, surfing, or snorkeling, you'll certainly find a place to do them in Costa Rica. And if you prefer to relax on a beach, there is no shortage of those either.
July is the start of the wet season in Costa Rica so, technically, low travel season. However, since it's vacation time in Europe, everyone still seems to want to travel to Costa Rica in July, so the crowds are still here but the prices can still be affordable.
The days tend to get wetter so prepare for rainstorms in the afternoon. By end of July, there's a short period without rains, so you may do well to plan your travels for these dates. The average high temperature in San Jose is 25C.
We recommend
It offers customized yoga and surf retreats, that connect body, mind, and nature. If you want to try zip lining, or surfing, or horse riding while you are on a yoga retreat, these are the retreats to book. There are four retreats available in July.
They offer yoga classes in the open, wooden pavilion looking out to the ocean and listening to the sound of birds, monkeys and the ocean. If you always wanted to take Spanish classes and go on a yoga retreat, you can do this in Costa Rica. There are three retreats to choose from in July.
---
Itching to go on a yoga retreat this July? Choose one of the many yoga retreats in the Americas and Caribbean and you'll have the time of your life.