Exclusive Yoga Retreats in the UK & Ireland to Pamper Yourself
The go-to resource for planning your yoga retreats & holidays. Find all you need to know about destinations and take your practice to the next level.
Discover Yoga Retreats now
Investing in your self-care is essential to maintaining a healthy mind and body. But what is the best way to do it? Well, a high-end yoga retreat might become your favorite option once you read about all its perks.
An exclusive yoga retreat allows you to pamper yourself with delicious food, private spaces, spa treatments and more. It also gives you high standards of hospitality, access to awesome facilities and many deluxe experiences tailored to your own preferences.
There are many luxury yoga holidays in the UK and Ireland where you can indulge in all these benefits. Want a few recommendations? All the following retreats are perfect to relax your body and mind through the practice of yoga and meditation.
» READ MORE: Why Luxury Retreats Are the Best Way to Pamper Yourself
Note: BookYogaRetreats offers a flexible cancellation policy. Should you not be able to travel as scheduled, we'd be happy to help you alter your booking with the same organizer or with a different organizer.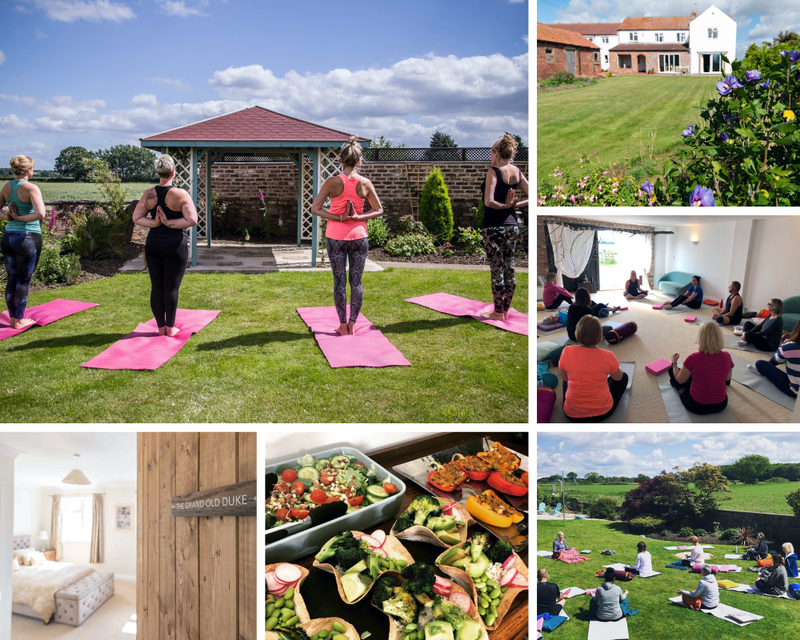 Duration: 3 days
Location: York, UK
All meals included
Feeling overwhelmed by the hustle and bustle of your daily routine? This is the retreat for you! Here, you'll be able to restore and nourish yourself though the practice of yoga and meditation in the beautiful countryside of Yorkshire.
You'll be able to unwind and recharge in a beautiful farmhouse that has been transformed into a luxurious space. Located on three acres of private farmland, there's plenty of space to spend some much-needed alone time to find inner peace.
The program includes 4 yoga workshops, 2 Pranayama and Vinyasa yoga classes, 2 Yoga Nidra and meditation sessions, 2 nights of accommodation, access to lodge facilities and all meals freshly prepared on site.
During your free time you can sit by the large wood-burning fireplace in the comfy living room or go outside and contemplate the beautiful rolling fields. If you want to explore the area, plan a visit to York's medieval shopping street, York Minster or Castle Museum.
If you prefer to engage in activities that will leave you feeling completely relaxed, you have the option of booking a facial or a massage, at an extra cost.
In addition, this yoga retreat meets the clean & safety requirements for the yoga classes, accommodation and food service, so you can disconnect with peace of mind in a safe environment.
Duration: 5 days
Location: Grange-over-Sands, UK
All meals included
Are you a yoga and a horse lover? Have you ever dreamed of spending a couple of days in a secluded natural area where you can enjoy yourself, ride horses and practice your best yoga poses? Then perhaps your dream has come true!
On this amazing retreat in England, you'll be able to combine yoga with horseback riding and fill yourself with new energy. For five days you'll be taking part in different activities aimed to improve your health and wellness.
Wake up to a morning session of yoga and meditation in nature, through the day you'll participate in a talking circle and you'll also have the opportunity to try a unique way to connect with animals and nature through relaxation and meditation techniques that always end with a big horse cuddle.
The program also includes a packhorse excursion, a Cacao ceremony, delicious vegetarian meals and 4 nights of accommodation in a luxury bunk barn that dates to the 15th Century. The accommodation features many facilities which you can enjoy at your leisure, like a fireplace, a garden, a picnic area and wireless internet access, to mention a few.
» READ MORE: Your Guide to the UK's Best Yoga Destinations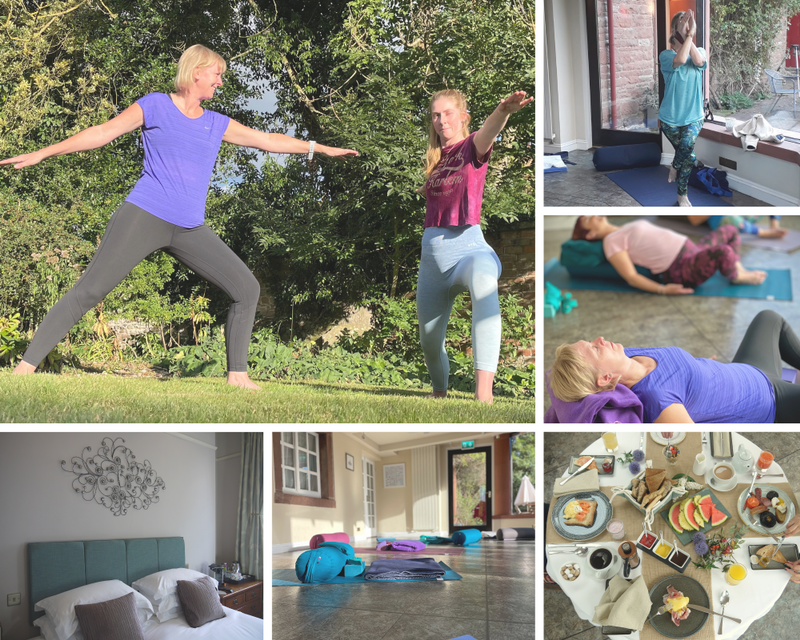 Duration: 3 days
Location: Eden Valley, UK
All meals included
This retreat offers safe heaven in the beautiful Eden Valley in the Lake District. You'll have the opportunity to experience different styles of yoga, mindfulness, and meditation practices, as well as build your resilience toolkit to use when you're back at home.
The accommodation features various room types, all with en-suite facilities and various amenities (coffee making machine, TV, phone, Wi-Fi, etc).
The program includes a variety of yoga techniques, emotional code healing, meditation, pranayama, mindfulness, as well as plenty of time to relax, read, journal, or take a walk.
All food takes advantage of the seasonal produce. The program includes two dinners, a breakfast, and a brunch, as well as snacks throughout the day.
Duration: 5 days
Location: Dymchurch, England
All detox juices and vegan meals included
This detox, yoga, and mental health retreat takes place at the five-star rated stunning Beach Sun Retreat, located on a secluded sandy beach. The venue is known for featuring the pioneering real sunlight for healthy sunbathing to relieve symptoms of SAD (seasonal affective disorder) and boost the immune system.
During this retreat, you get the chance to reclaim and revitalize your life in a luxurious seeing. You'll transform your mind and body to gain a renewed sense of vitality.
The program includes two breathwork sessions, daily yoga sessions, personal coaching, a complimentary massage, guided meditations, and more.
You'll enjoy daily vegan detox juices, made from nutrient-rich organic vegetables and fruits. These are followed by vegan food to rebuild your system.
» READ MORE: Weekend Yoga Breaks in the UK
Duration: 2 days
Location: Leinster, Ireland
All meals included
Join the most unforgettable yoga holiday in Ireland.
During this retreat, you'll join a Five Tibetans yoga class and a meditation session, as well as enjoy a pampering Swedish massage. If you are looking for a holistic approach to wellness with classes, workshops, energy treatments, and nutritional meals, this retreat might be a great option for you.
You'll be staying at Creacon Wellness Retreat, which is nested in the majestic green hills of the Irish countryside and is ideal for retreating, relaxing, and rejuvenation.
*Cover image credit: Escape Haven Bali
---
In need of a break? Join a weekend yoga retreat and experience all the benefits of a regular yoga holiday without using your vacation days.