5 Reasons Why Dancing is the Best Meditation
The go-to resource for planning your yoga retreats & holidays. Find all you need to know about destinations and take your practice to the next level.
Discover Yoga Retreats now
When you dance, you engage your entire body in movement. You turn your control over to the music, and you let it take your mind away. While dancing on its own is an excellent way to stay healthy, it's also a powerful form of meditation. Many people struggle to meditate on their own without the help of focused movements.
That's why yoga and meditation go hand-in-hand. Dancing, like yoga, is another form of guided movement in which you can shut off your mind. And combining yoga and dance is becoming more and more popular as well.
Humans have been dancing since before the earliest days of civilization. It's a natural form of meditation that's been around since before we could talk, and it will likely be around for a long time to come. While dancing has evolved, the main principles have remained the same. Anywhere you go around the world you'll see the triumph of dance in action. If you try it for yourself, you'll quickly learn why it helps so many people feel confident, relaxed, and in touch with their bodies and minds.
What makes dancing the best meditation? It seems to be rooted deep in human nature, and it's this desire to keep moving that brings us even closer to fulfillment. Are you still not convinced? Here are 5 reasons why dancing is the best form of meditation and mindfulness.
1. It's Multicultural
Dancing is one of the things that bonds people together. While different parts of the world are known for unique types of dance, all cultures have their own way to move to music. Remote tribes gyrate to the beat of steady drums while Americans sway to pop music in dimly lit clubs. This is what makes us equal.
If there were only one universal language, it would be dance. Everyone understands how music makes you feel a certain way, whether that feeling is positive or negative. Everyone understand how dance connects your body to the music in a way that's hard to describe. While meditation has traveled long and far across the globe, still trying to reach some places today, dancing has always been the tie that binds us all together.
2. It's Been Around For Centuries
It almost seems like dancing is as old as time itself. Dancing as a form of meditation isn't a new concept either, and many cultures around the world have recognized the healing properties of dance for years.
Even if you're not an experienced dancer, you can probably think of a time when you felt completely at peace when dancing. Maybe it was at a party with your closest friends or even just alone in your room to your favorite song, but you know how to connect with your body.
From the highly choreographed waltzes of centuries past to the improvised hip-hop we see on the streets today, dancing has come a long way. What's unique about dance is that it retains its characteristics even in new times. Look closely at any of the dances you see today, and you'll notice steps that are familiar with those from the past. In that sense, these dances become a form of time travel.
3. Dancing Transcends Thought
When we dance, we turn off the parts of our brain that remind us we have to get up early or tell us we aren't good enough. We're able to go back to a simpler time through the music. This isn't a flaw. Research suggests babies find the rhythm of music to be more interesting than speech. Perhaps humans were designed to dance after all.
It's hard to disconnect from our egos and our feelings. Dancing can be intimidating at times, particularly if you're not experienced. Society tells us to fear constant judgment, and that makes it hard to break through the mental shell of embarrassment. There are few moments in our days as adults that we can free ourselves from these thoughts and just let go. Dance is an escape to an easier time when we, like babies, didn't have complicated worries.
4. Dancing is Everywhere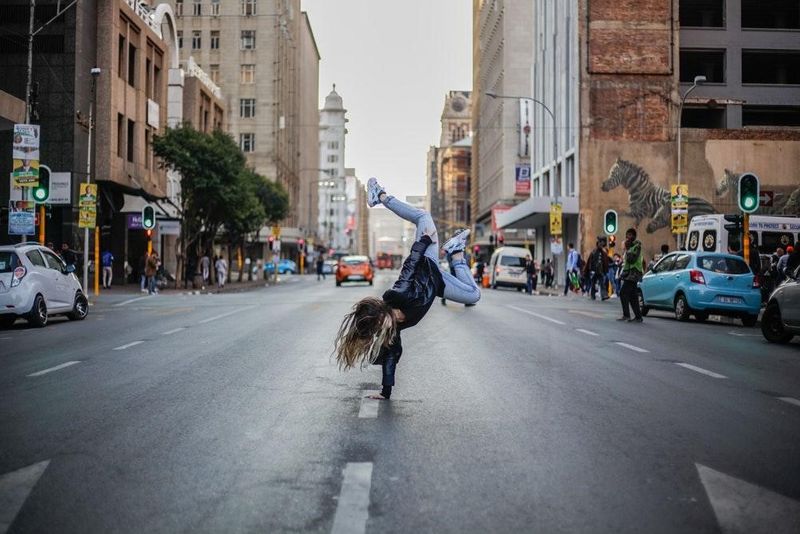 If you look closely, you'll start to notice dancing is a part of everyday life. It's in the way a little girl skips along the street on her way to school, and it's in the way you tap along to your favorite beat. Unlike more rigid forms of meditation, dancing is something that can be done anywhere. There is no experience and no equipment required.
It's easy to find costumes for dancers, and from there it's a matter of feeling your movements. You can dance alone from the comfort of home or at your favorite music spot. You can dance while you're traveling or even on your way to work every day. Looking for small ways to incorporate dance into your life just allows you to be more mindful of even the littlest movements.
5. It's a Shift in Consciousness
Just like meditation allows us to slip into a calm state, dancing brings us closer to ourselves. There is even a therapy dedicated to the power of dance known as Dance/Movement Therapy (DMT). According to DMT, the power of dance can have a positive impact on our emotional and psychological development.
The mind is connected to the body in ways that can only be experienced through dance. When we dance, we bring our focus inward. We are mindful of our movements, but our thoughts can't weigh us down. It is a form of freedom that has a strong effect on people around the globe.
Mindfulness and Dancing
Everyone should make an effort to live life mindfully. We're all busy with the things in our day to day lives, and it's hard to take time for ourselves. Traditional meditation doesn't always fit what we need at the moment. Sometimes, you need to feel the music.
Dancing gives people a chance to experience something profoundly happy yet liberating. If you've ever danced to your favorite song, you know just how moving it can be to let yourself go at the moment. Dancing has been used for centuries as a way to express oneself. How can you express yourself through dance? What does your body have to say?
---
Why not try to experience these heightened states of consciousness yourself? Go on a yoga and dancing retreat and unlock your energy in the most pleasant way possible!