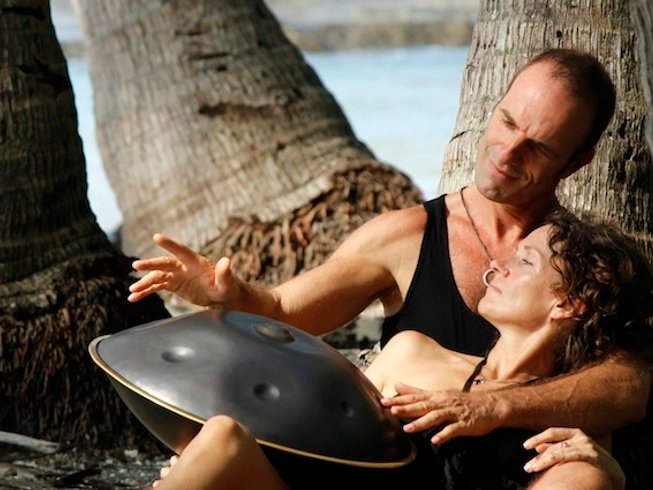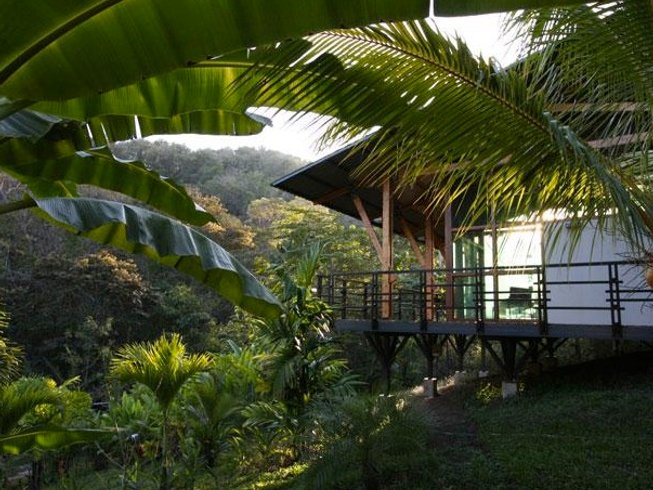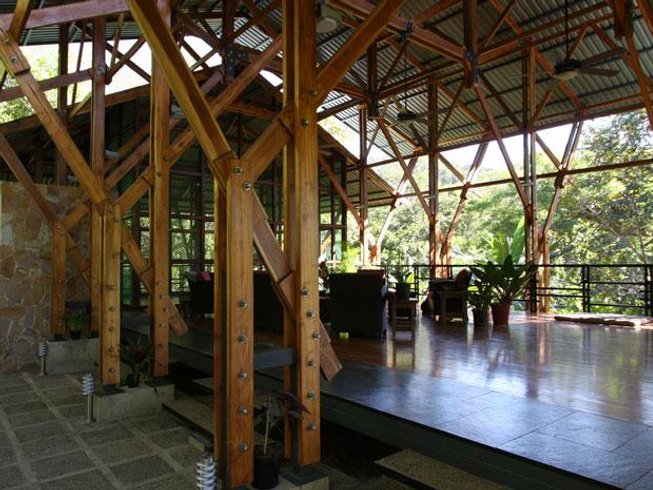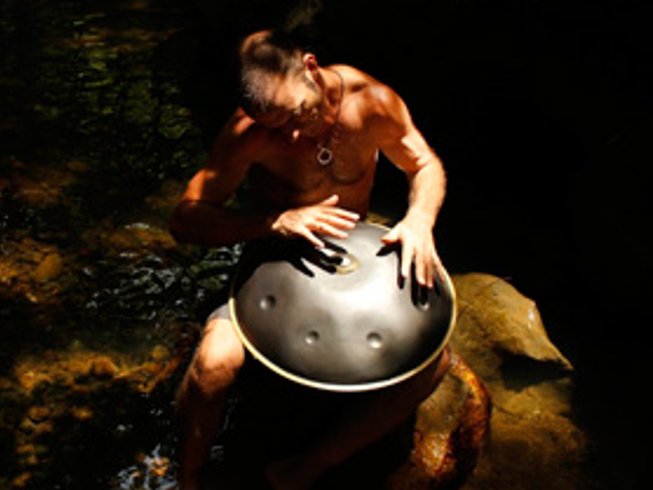 "Celebrating stillness, pure nature and healing sunshine."





7 Days Vinyasa & Hang Music at Two Rivers in Costa Rica
The Sanctuary at Two Rivers, Cabuya, Nicoya Peninsula, Costa Rica
Yoga & Hang Retreat in Costa Rica
Please come join us for a magical week in nature. Our intention is to create a space where you feel relaxed to surrender to your own inner beat and dance with the wildlife and pristine nature surrounding you. Morning flow is a dynamic Vinyasa practice with Dagmar. Evening flow is led by Dagmar while being accompanied by global artist Gaudan (The Gaudan Project) who will be playing the Hang, a unique instrument with an ancient sound and mystical feel. The phenomenon of overtones combined with opening yoga asanas assists to harmonize our individual frequencies with the Universal vibration of the macrocosm. You will leave this week feeling inspired, re-aligned, and renewed.
<strong>Time for exploration, relaxation, reflection, and creativity</strong>
Enjoy daily morning session of Dynamic Vinyasa Flow with Dagmar. Your daily evening session of Slow Flow will be accompanied by Daniel playing the magical melodies of the Hang instrument to guide you deeper into your meditative flow. Silent day of Yoga Nidra session will be offered. Deepen your relationship with the full tapestry of sights, sounds, tastes, smells, and touches that Mother Earth provides through her waterfalls and rivers, jungle, gardens, orchards, and the creatures that thrive on and around The Sanctuarys wildlife preserve or relax and restore in a canopied lounge bed at the Pool & Spa, sketching or journaling.
Highlights
Silent day of yoga nidra session
Daily vinyasa yoga in the morning
Anusara and vinyasa flow yoga style
Daily sunset sessions slow flow with hang music
6 nights accommodation in jungle treehouse
3 gourmet vegetarian meals daily
6 days with instruction
English
100% Satisfaction Guarantee
by BookYogaRetreats.com
We are so sure you'll be satisfied with Montezuma Yoga Yoga Retreat that if the experience is not as expected, we will refund you. Everyone that pays via the BookYogaRetreats.com system is protected by 100% Satisfaction Guarantee!
Learn more
When you are not satisfied, we are not satisfied. Book via the BookYogaRetreats.com payment system and be sure that you will get the experience you expect or we will refund you. We have your back!
Money-Back Guarantee applies if:
Within 24 hours after the arrival date you contact organiser and

[email protected]

.
Within 24 hours after the arrival date you leave your booked retreat and accommodation.
Money-Back Guarantee terms:
All transactions have to be done via the BookYogaRetreats.com payment system.
The guarantee does not apply to any taxes or fees collected by any third party.
All claims are subject to verification by BookYogaRetreats.
It may take up to 30 days for your refund to appear on your credit card.
BookYogaRetreats.com reserves the right to modify the Money-Back Guarantee.
BookYogaRetreats.com promises that you will get what you pay for.
Hide all