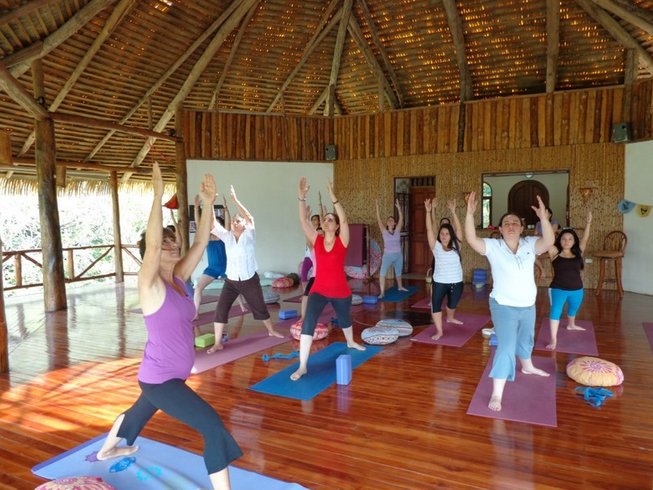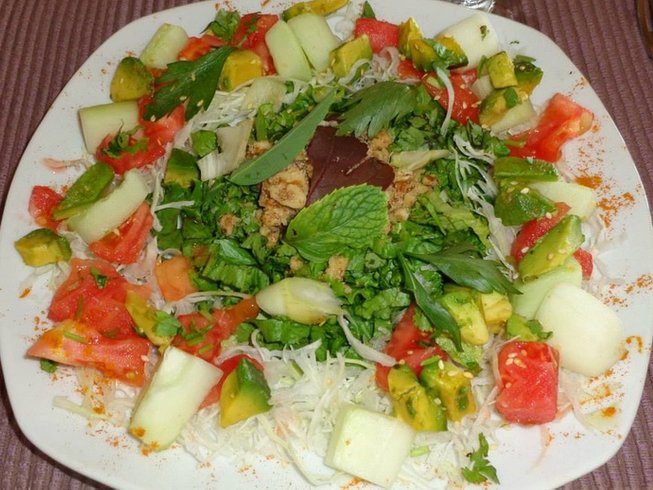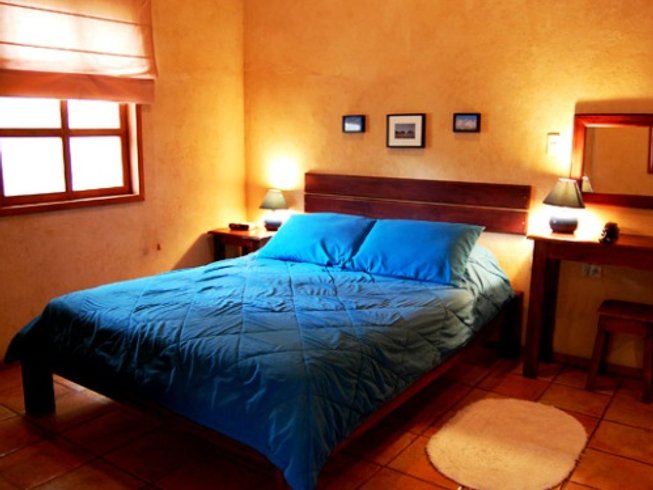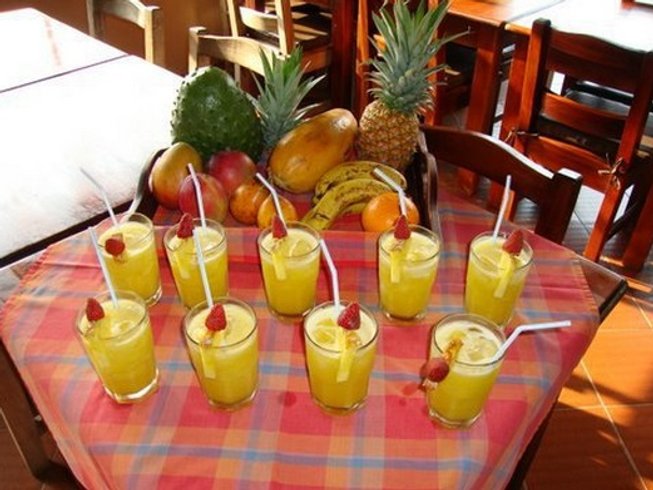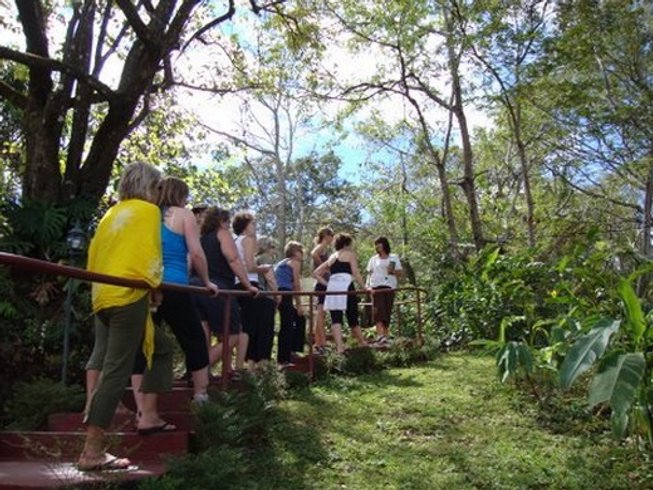 "Detox post-holiday and rejuvenate yourself."





6 Days Post New Year Holiday Detox & Yoga in Costa Rica
AmaTierra Retreat, San Pablo De Turrubares, San Pablo, Costa Rica
Rejuvenating Yoga Holidays in Costa Rica
Make 2014 your healthiest year yet! Join the health professionals at AmaTierra Retreat & Wellness Center in this post-holiday Detox and Rejuvenation retreat in beautiful tropical Costa Rica. You will be eating and drinking a diet of fresh tropical fruits, detoxifying teas, organic vegetables and raw foods with some added raw nuts, eggs, fish and shakes for protein. It is a time to purify and cleanse not only the physical body, but the mind and emotional body as well.
<strong>Balance your whole being with yoga, meditation, and raw food</strong>
You will learn about good nutrition, which foods are good for your particular body type and how to manage emotional eating. Within this small group of people, we encourage you to spend time alone, take meditative walks, practice gentle Hatha yoga, treat yourself to relaxing massages and immerse yourself in nature here at AmaTierra. You will leave feeling lighter, healthier and more balanced in your whole being!
Highlights
Chakra balance meditation
Daily yoga and movement classes
Proper nutrition and cleansing class
Medicinal herb walk with professional herbalist
Rainforest tour and beach excursion
Daily breakfast, lunch, and dinner
5 nights accommodation
5 days with instruction
English
100% Satisfaction Guarantee
by BookYogaRetreats.com
We are so sure you'll be satisfied with AmaTierra Yoga Retreat that if the experience is not as expected, we will refund you. Everyone that pays via the BookYogaRetreats.com system is protected by 100% Satisfaction Guarantee!
Learn more
When you are not satisfied, we are not satisfied. Book via the BookYogaRetreats.com payment system and be sure that you will get the experience you expect or we will refund you. We have your back!
Money-Back Guarantee applies if:
Within 24 hours after the arrival date you contact organiser and

[email protected]

.
Within 24 hours after the arrival date you leave your booked retreat and accommodation.
Money-Back Guarantee terms:
All transactions have to be done via the BookYogaRetreats.com payment system.
The guarantee does not apply to any taxes or fees collected by any third party.
All claims are subject to verification by BookYogaRetreats.
It may take up to 30 days for your refund to appear on your credit card.
BookYogaRetreats.com reserves the right to modify the Money-Back Guarantee.
BookYogaRetreats.com promises that you will get what you pay for.
Hide all