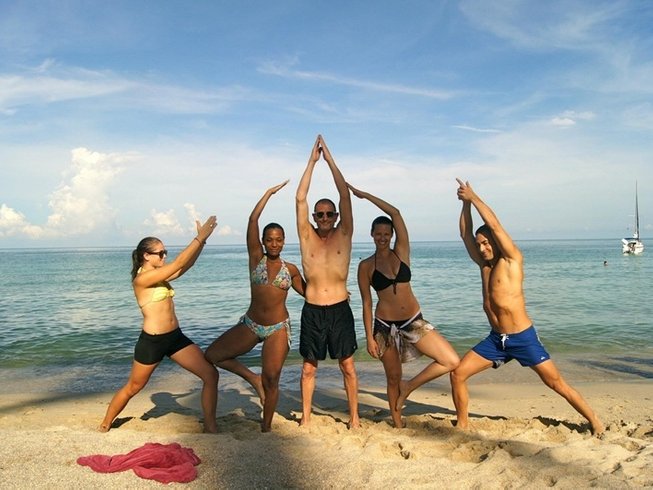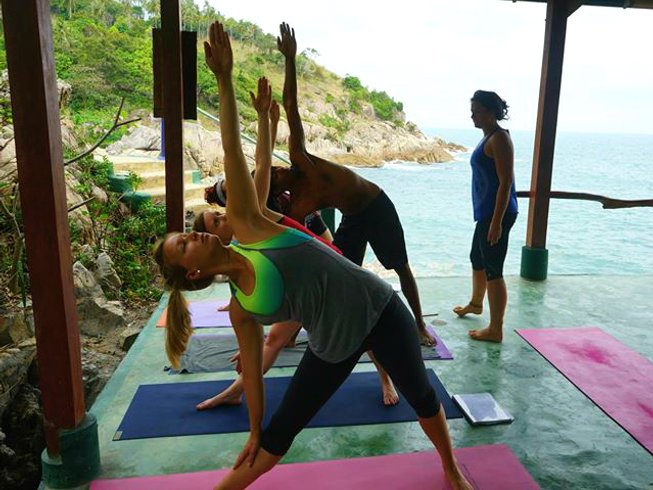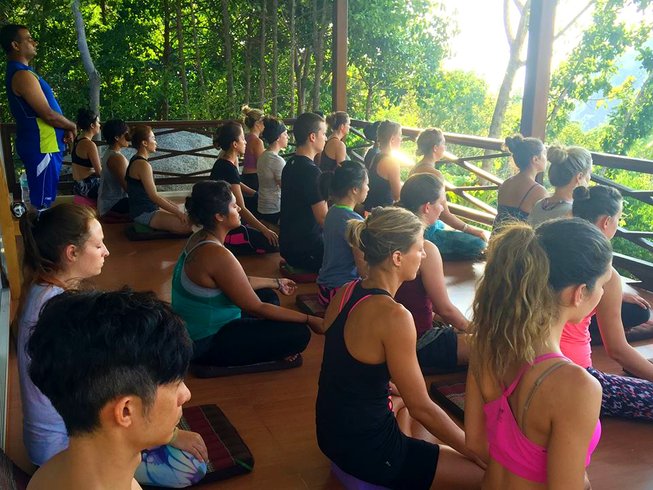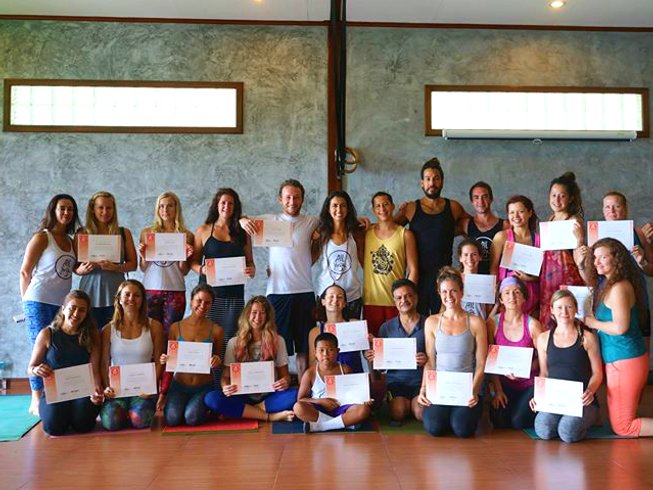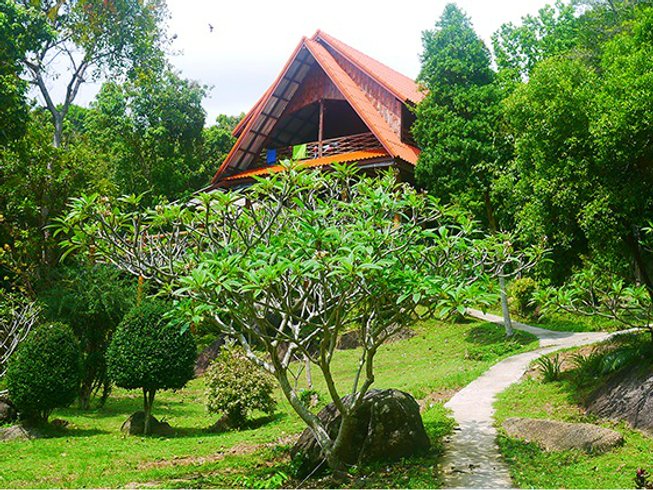 "Certified more than 5000 Yoga teachers since 1989"





24 Days 200-Hour YTT in Koh Phangan, Thailand
Haad Tien, Koh Phangan, Thailand
Asthanga Vinyasa Teacher Training in Thailand
Since 1989, the All Yoga Teacher Training program has trained lovers of yoga around the world and certified more than 5000 of them to teach it. Our training supports students in deepening their understanding and relationship to the practice by studying the basic ingredients: breath, bandhas and dristi. With revolutionary methods to make the practice accessible and appropriate, our approach is modern, therapeutic, challenging, supportive and steeped in tradition. The training includes the opportunity to learn five different routines based on the Ashtanga Vinyasa Yoga tradition. The routines range in skill level from the basic beginner to the most advanced. We will share our expertise about marketing, pricing, teaching group or private classes, and setting up your own yoga school.
<strong>200-hour Ashtanga Vinyasa yoga teacher training</strong>
Our Yoga Alliance Certified Ashtanga Vinyasa Yoga Teacher Training program is a practical training course designed to make you a confident and effective Yoga Instructor for all levels of students. The purpose of this program is to provide a supportive environment in which students begin to connect with their inner teacher, internal wisdom and authentic voice. Through pranayama, asana practice, mind-body journaling, group conversation, reading and guided meditation, students will practice the essential process of conscious listening to your own higher self.The training is designed to provide participants with a solid foundation of knowledge and information with which you can confidently and effectively facilitate an Ashtanga Vinyasa yoga class for beginners.
Highlights
200-hour Yoga Alliance certified
Group size limited to 20 students
Course materials Ashtanga out of the box
More than 5000 teachers certified since 1997
Worldwide community and global network
23 nights accommodation
21 days with instruction
English